Texas officials apologize for terrorist award given student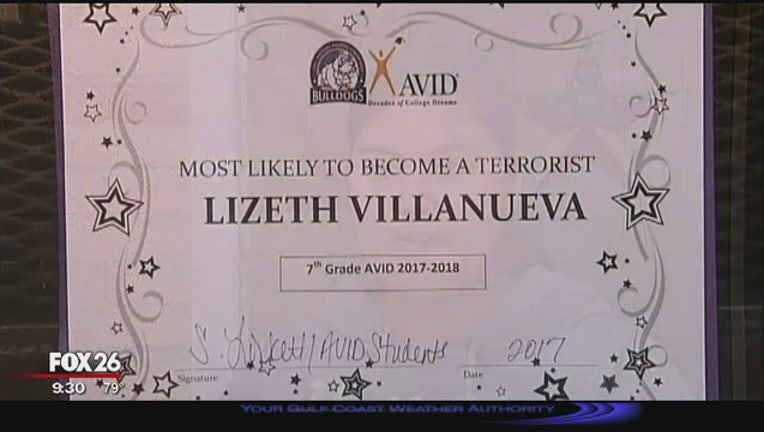 article
CHANNELVIEW, Texas (AP) - A Houston-area school district has disciplined several teachers after a student received a mock award naming her "most likely to become a terrorist."
Certificates given to the 13-year-old girl and other students this week at a junior high school east of Houston were supposed to be lighthearted. But the Channelview Independent School District issued a statement apologizing for the "insensitive and offensive fake mock awards."
The girl's mother, Ena Hernandez, says she was upset by the certificate given to her daughter, particularly in light of the recent deadly bombing at a pop concert in Manchester, England.
Channelview spokesman Mark Kramer told KPRC-TV in Houston that the certificates were a "poor attempt to poke fun."
The district declined to disclose the punishment the teachers received.