Texas voters to decide on numerous proposed amendments on Election Day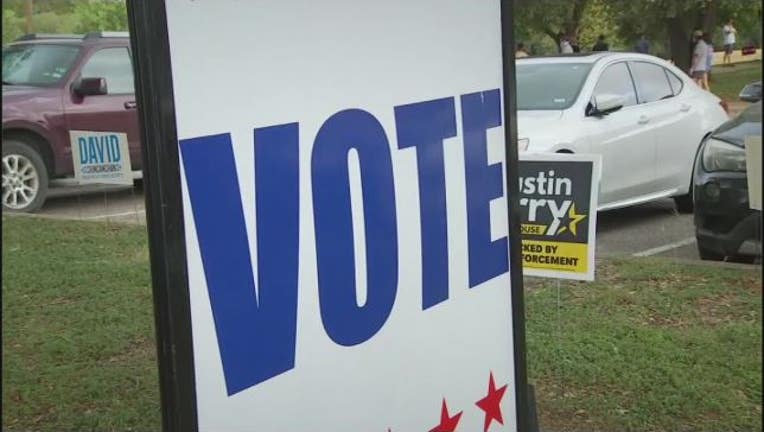 article
Across the Lone Star State, voters have been asked to make the call on 14 proposed amendments to the Texas Constitution. You can call most of the measures critical electoral keys essential for unlocking and unleashing billions of surplus tax dollars. In other words, unless Texans give the go ahead, all that money can't be legally returned to taxpayers or put to use solving some of our state's most pressing challenges.
"These are generally consensus items that pretty much everyone agrees on or most everybody agrees on" says highly regarded Rice University political scientist Mark Jones.
CONTINUING COVERAGE: Texas Constitutional Amendments - Proposition Breakdown
Assessing the 14 proposed amendments to the state constitution before Texas voters on November 7, most found their way to the ballot because lawmakers found themselves awash in $33 billion of surplus cash and were limited in how much they could actually spend.
Approval by the full Texas electorate offered what Jones calls an end run around the legislature's budget. Cap and proposition for voters can give the green light to the biggest property tax rebate in state history a $5.6 billion measure, which permanently raises the homestead exemption on local school taxes from $40,000 to $100,000 per year per household.
Any homeowner would receive in perpetuity between a $750 and $1,500 windfall every year in terms of less taxes paid. And the key here is that even if you're a renter, if you're going to be a homeowner in the future, this is a benefit that you'll receive.
Proposition six, eight, and 14 seek voter approval for major investments in water infrastructure, high speed Internet, and state parks. In total, spending $3.5 billion.
"Most people support the expansion of broadband, primarily in rural areas, but also in some urban areas. They see our broken water systems dated aging, both in cities like Houston as well as in rural areas, and see the need for investment in water projects. And with the growing population we have in Texas, we have more demand for our state parks than ever," said Jones.
FOX 26 Houston is now on the FOX LOCAL app available through Apple TV, Amazon FireTV, Roku, Google Android TV, and Vizio!
Proposition seven also addresses vital infrastructure, as in the fragile Texas power grid. If approved, the measure would set aside $5 billion to subsidize private construction of new natural gas generating plants to boost overall dispatchable electricity production.
"If you're a net zero green, New Deal type person, what this does and locks into place Texas' reliance on natural gas fueled electric generation for the foreseeable future, because all of these plants that are built are going to be built with a 20 to 30 year time horizon," said Jones.
But according to Jones's polling, those climate concerned opponents will be in the minority come Election Day.
"Voters are overwhelmingly going to vote for Proposition seven because nobody wants a repeat of what we experienced back in February of 2021, where millions lost power for days and weeks at a time," said Jones.
Proposition five seeks to address historic funding inequality enjoyed by the state's flagship university systems, U.T. and A&M over at least four other public institutions of higher ed, Texas Tech, Texas State, North Texas, and the University of Houston. If approved by voters, a permanent shared endowment of nearly $4 billion would fuel future research at the quartet of rapidly rising centers of advanced learning. While Dr. Jones expects passage of Proposition five, he's detected animosity against higher education. That's not insignificant.
"And there's a segment of the voter population that doesn't have a favorable opinion of universities in Texas, particularly Republican primary voters. And there are big blocks within this low turnout election," said Jones.
Other potential benefactors of the budget surplus are the state's long-suffering retired teachers. Approval of proposition nine would deliver a long overdue upward bump to their monthly benefit checks. Total price tag $3.4 billion.
"Retired teachers are a sympathetic group. They have a net of cost of living adjustment forever. This would provide them with a one-time cost of living adjustment. This is going to help teachers. It's certainly something that they all want, and I think it's going to have overwhelming support, but it's not going to get the teachers to where they should be in terms of cost of living, which they're way behind."