The Latest: Trump blames news media for 6-pointed-star storm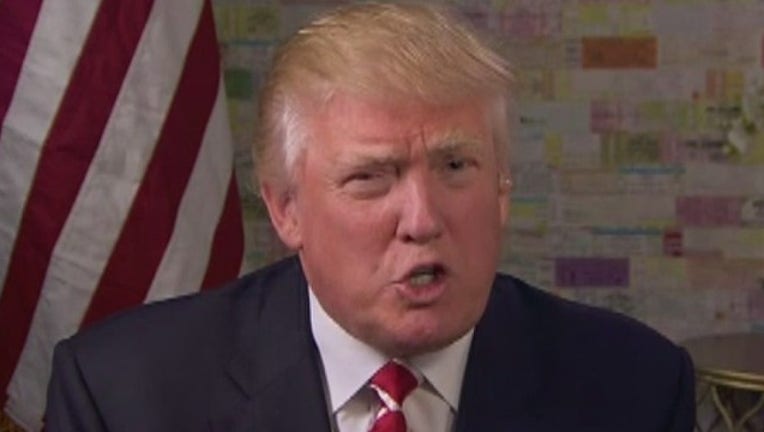 article
WASHINGTON (AP) — The Latest on the 2016 presidential campaign. (All times EDT):
12:45 p.m.
Presumptive Republican presidential nominee Donald Trump is blaming the news media for the controversy surrounding an anti-Hillary Clinton tweet that appeared to depict the Star of David atop a pile of cash.
Trump says on Twitter: "Dishonest media is trying their absolute best to depict a star in a tweet as the Star of David rather than a Sheriff's Star, or plain star!"
It's his first response since his official account tweeted — then deleted — the image Saturday. It later posted a new version with a circle in place of the star.
It remains unclear where the campaign found the image. It previously appeared on a message board filled with anti-Semitic and white supremacist messages as well as the Twitter feed of a self-identified comedian who tweeted out provocative and offensive messages.
___
11 a.m.
Presumptive Republican presidential nominee Donald Trump says in a tweet he was impressed by Indiana Gov. Mike Pence during a weekend meeting.
The Saturday meeting between the billionaire businessman and Indiana's governor took place Saturday as Trump considers potential running mates.
Trump tweets on Monday: "Spent time with Indiana Governor Mike Pence and family yesterday. Very impressed, great people!"
Pence spokesman Marc Lotter says that the two couples had a "warm, productive" meeting before Pence returned to Indiana, but he said "nothing was offered."
Trump has never held public office and is considering a small group of political veterans as potential running mates.
People with direct knowledge of Trump's vetting process say the list includes Pence, former House Speaker Newt Gingrich, New Jersey Gov. Chris Christie and Alabama Sen. Jeff Sessions.