TPD: Suspect arrested after 2 killed, 16 others injured during Ybor City shooting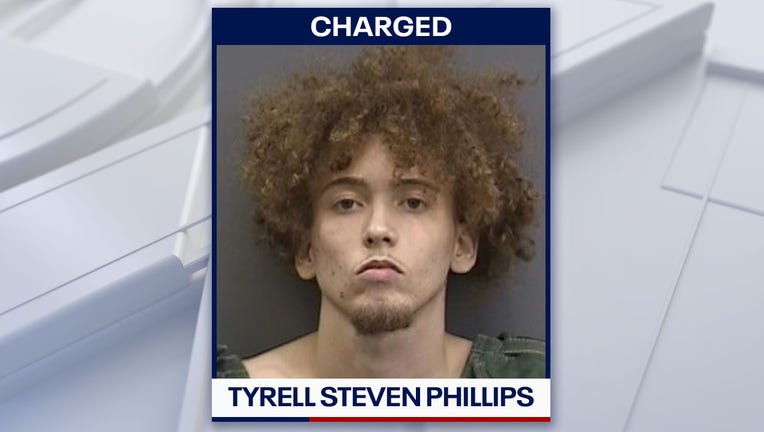 article
TAMPA, Fla. - A shooting in Ybor City left two people dead and 16 injured early on Sunday morning, according to Tampa police.
22-year-old Tyrell Steven Phillips was charged with second degree murder with a firearm for his role in the deadly shooting, according to authorities. 
Police credit tips they received from the community for the quick arrest.
RELATED: Florida shooting leaves at least 2 dead, 18 injured during Halloween celebrations
Officials say that an isolated altercation between two people escalated to gunfire in the 1600 block of E. 7th Ave around 2:47 a.m.
"It's just unfortunate that these late night, early morning incidents are occurring where you have disputes that in the past may have been settled in a verbal argument and at the very worst, a physical fight," said Tampa Mayor Jane Castor.
According to police, a 14-year-old black male and a 20-year-old white man were killed. Officials say there were 16 additional victims who were taken to the hospital, 15 of those victims had gunshot wounds.
Chief Bercaw said that the majority of victims, ranging from 18 to 27 years old, have been released from the hospital. The five victims who are still in the hospital have non-life threatening injuries, according to TPD.
"The state attorney's office is working side by side with our law enforcement partners to hold the wrongdoers accountable for this morning's despicable and horrific acts of gun violence on 7th Ave in historic Ybor City," said State Attorney Suzy Lopez.
The Tampa Police Department says that they are using footage they received from the community to potentially find other shooters who were involved.
"We make arrests quickly and with a sense of urgency," said Chief Lee Bercaw. "If you commit a crime in Tampa, you are going to pay for it, and you are going to be charged. Thanks to the community who came forward after we asked for tips, we were able to quickly charge the suspect with second-degree murder in this case."
The investigation is ongoing as detectives gather more evidence.
Anyone with information is asked to call Tampa PD at 813.231.6130, send a tip via TIP411, or contact Crimestoppers of Tampa Bay at 800.873.TIPS.