Travis Heights Art Show invites the public into artists' homes
AUSTIN, Texas - A neighborhood art show is inviting the public to stroll through some artists' homes and purchase artwork from them. 
The 17th Annual Travis Heights Art Trail is a two-day interactive art and literary event that engages the public in an enriching cultural experience. It also provides a venue for artists to display and sell their art.
The event was started seventeen years ago by two artists who lived within the Travis Heights community. Now, it consists of 30– 40 artists who open their homes and studios once a year on the first full weekend in November.
Charlotte Bell, one of the original founders of the art show, said the weekend event was inspired by a community art trail that was being done in New Mexico. The weekend event creates a conversation with the community about the lifestyle of working artists, according to Charlotte. "That's one of the things people love about it," Charlotte explains. "This is my home." 
Visitors are invited into the homes and studios of artists and can talk directly to artists about their work.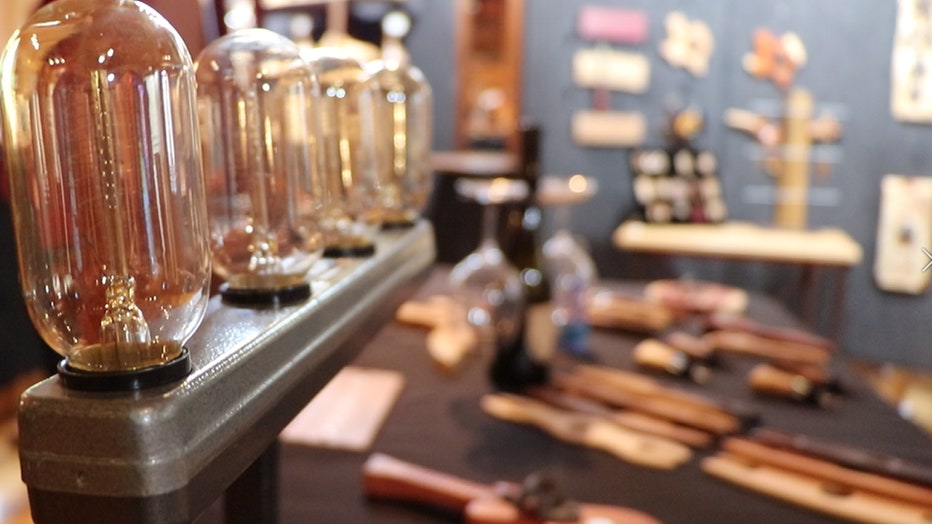 Ethan Ham – Wood Work & Photography (FOX 7 Austin)
"Officially we have about fifteen houses," said Charlotte. "The way it works is, whoever sponsors or is an artist that lives in the neighborhood can then invite their friends or other artists that they would like to feature in their house." Ten artists will be featured in Charlotte's home this year, including herself, her husband Wolf Sittler and her son Ethan Ham.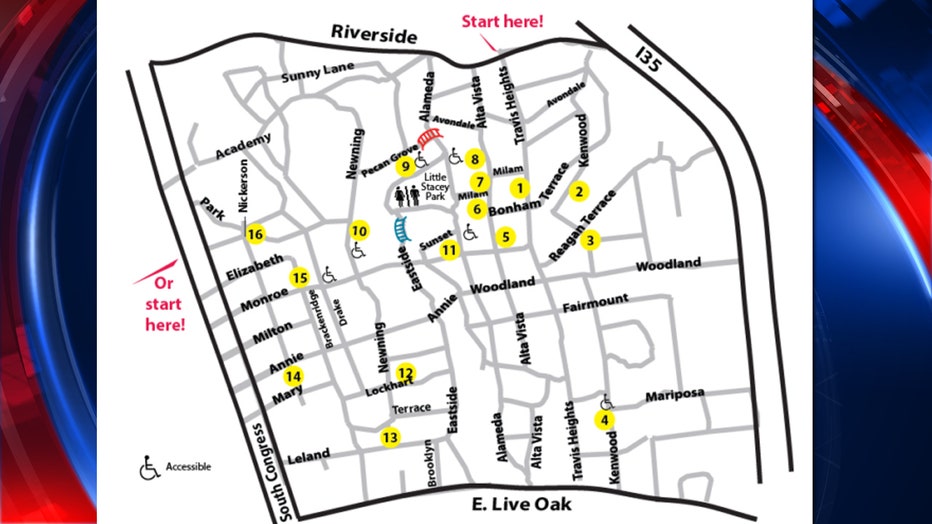 Another artist featured in Charlotte's home is April Bederman, a fiber artist, interested in functional art. A favorite of hers? Eco-printing. 
Eco-printing is a method of bundling leaves and other plants in fabric and steaming the bundle(s) to print their natural pigments onto the fabric. "I'm a leaf collector," April explains. "I love nature. I pick up leaves from the ground and use them to print onto the silk fabric." 
April was first introduced to eco-printing by Barbara Atwell.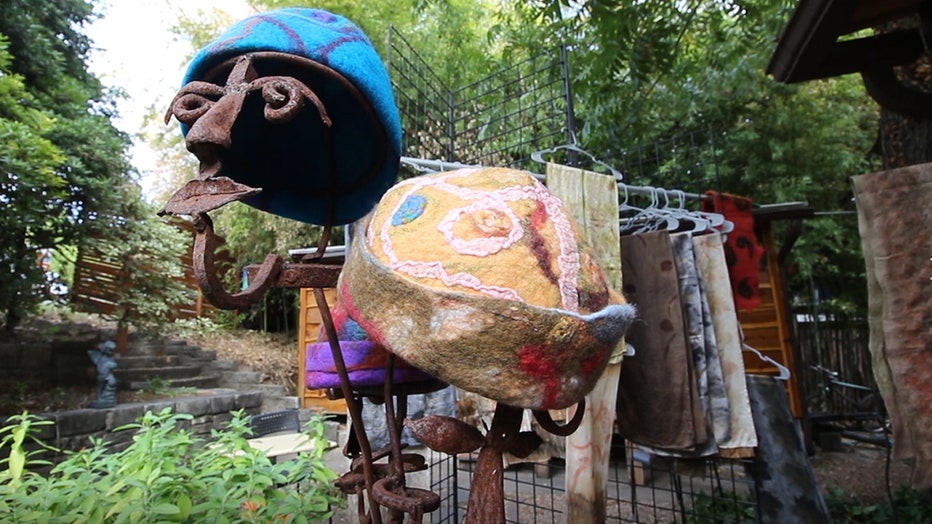 April Bederman (FOX 7 Austin)
In addition, the art show will feature a number of non-profits like Art of the Streets, Down Home Ranch, and Marbridge. Various pieces of work from these non-profits can be seen at the Christ Lutheran Church. "It is people that wouldn't necessarily have the ability to show their work otherwise," explains Charlotte. "It adds to the whole community feeling of the show:"
The 16 stop tour in the historic Travis Heights neighborhood will feature arts & crafts from 35 professional neighborhood artists, 5 artist groups and 10 authors. The Travis Heights Art Show will be Saturday, November 2 and Sunday, November 3 from 11 a.m. to 5 p.m.
To learn more about the Travis Heights Art Show and all the artists who will be there, click here.