Trump attorney says president not under investigation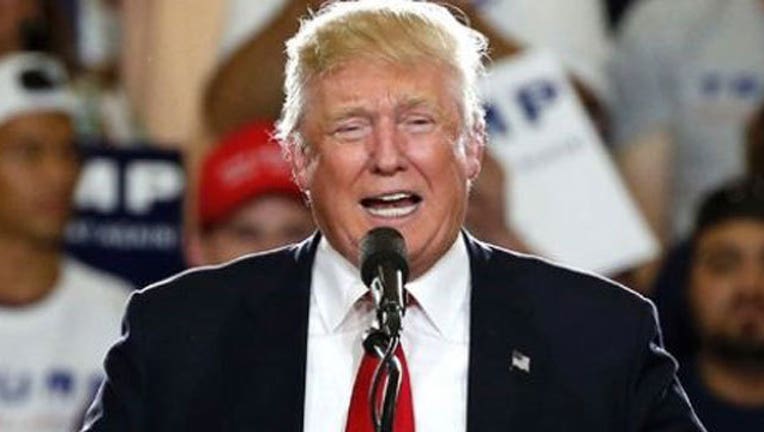 article
WASHINGTON (AP) - A member of the president's outside legal team said Sunday that Donald Trump is not under federal investigation, days after Trump appeared to confirm he was with a tweet about being the target of a "witch hunt."
Appearing on a series of morning news programs, attorney Jay Sekulow repeatedly stressed that "the president has not been and is not under investigation." He said a Friday tweet from Trump was specifically directed at a story in The Washington Post about the expanding probe into Russia's election meddling.
As evidence, Sekulow said that Trump has not been notified of any investigation. He also cited the testimony from former FBI Director James Comey before the Senate intelligence committee, in which Comey said he had told Trump he was not under investigation in the months leading up to his May 9 firing.
Asked about the possibility that an investigation has since developed and the president just does not know, Sekulow said: "I can't read people's minds, but I can tell you this, we have not been notified that there's an investigation to the president of the United States. So that - nothing has changed in that regard since James Comey's testimony."
The Post reported last week that Robert Mueller - the special counsel appointed to investigate Russian involvement in the 2016 presidential election - was looking into whether Trump obstructed justice. Mueller was appointed by Deputy Attorney General Rod Rosenstein and has expansive powers to probe any matters that develop from his initial investigation.
The president wrote on Twitter Friday: "I am being investigated for firing the FBI Director by the man who told me to fire the FBI Director! Witch Hunt."
"Witch hunt" has become Trump's preferred phrase to dismiss the probe into Russian election interference. The message apparently referred to Rosenstein, whose role leading the federal investigation has become increasingly complicated. The White House used a memo he wrote to justify Trump's decision to fire Comey, but Trump's firing of the FBI director may now be part of the probe.
The president has denied that he has any nefarious ties to Russia and has also disputed that he's attempted to block the investigation into his campaign's possible role in Russia's election-related hacking.
The president has directed some of his frustration at Rosenstein and Mueller. Sen. Marco Rubio said Sunday that he does not expect Trump to seek to fire them.
"I don't believe it's going to happen," said Rubio on CNN's "State of the Union." ''The best thing that could happen for the president, and the country, is a full and credible investigation."
Trump is under pressure to reveal whether he has any tape recordings of private conversations with Comey. Rep. Adam Schiff, the top Democrat on the House intelligence committee, said that the panel - overseeing one of several congressional investigations - is looking forward to getting a response from the White House on whether recordings exist.
The president suggested on Twitter that he may have taped those conversations. Schiff said he wants the White House to acknowledge the tapes or make clear there are no tapes and "it was an idle threat."
The committee sent a bipartisan letter this month to White House counsel Don McGahn seeking an answer by this Friday. It also sent a letter to Comey asking for any notes or memos. Schiff said if the panel can't get an answer then he believes a subpoena will be needed.
Schiff also said he believes recent congressional testimony from Comey and Attorney General Jeff Sessions points to signs of possible obstruction by Trump that warrant further investigation. Schiff cited the fact that the president at one meeting "cleared the room" of advisers and asked to speak to Comey alone. Comey testified to Congress that Trump then asked him to back off the investigation into his fired national security adviser, Michael Flynn.
"That signifies this president knew all too well that it was inappropriate," Schiff said.
And Senate intelligence committee member Sen. Angus King, an independent from Maine, stressed that the probe will likely last for a long time. King said the "collusion, the cooperation aspect of the investigation is not over." He added: "A lot of people have said, 'When do you think you'll be done?' Maybe the end of the year. This is a very complex matter, involving thousands of pages of intelligence documents, lots of witnesses. There's a lot of information yet to go."
While aides have advised Trump to stay off Twitter, the president continued to weigh in Sunday as he spent the weekend at Camp David, the government-owned presidential retreat in Maryland.
In a two-part tweet posted before 7 a.m., Trump wrote: "The MAKE AMERICA GREAT AGAIN agenda is doing very well despite the distraction of the Witch Hunt."
Sekulow appeared on NBC's "Meet the Press," CNN's "State of the Union," CBS's "Face the Nation" and "Fox News Sunday" on Fox. Rubio spoke on NBC, CNN and CBS. Schiff spoke on ABC's "This Week"and King spoke on NBC.