Trump victory increases uncertainties for global economy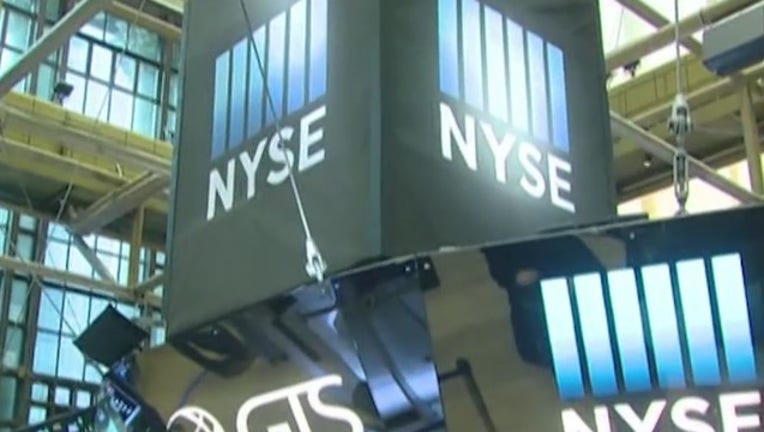 article
The election of Donald Trump as U.S. president creates new uncertainties for the global economy, say investors and economists, who see him as a reckless novice who might disrupt trade at a time when growth is already fragile.
Trump's campaign was marked by fiery anti-foreign rhetoric and promises to tear up trade deals, restrict immigration and lock up political rivals. He was more conciliatory in his victory speech, arguing he would seek good relations with other countries.
But Trump's shifting and radical positions on key issues and lack of details leave many uncertain about the direction of the world's biggest economy and market.
"We simply can't know what type of President Trump will be," said Paul Ashworth, chief U.S. economist for Capital Economics, in a report.
"Will he be the demagogue from the campaign trail, who threatened to lock up his political opponents, punish the media, build border walls and start a global trade war?" said Ashford. "Or is he capable of becoming a statesmanlike figure who leads in a more measured manner?"
Due to such uncertainty, risks to global growth will rise as companies wait to see what Washington does, said South Korea's finance minister, Yoo Il-ho, according to a government statement.
In his victory speech, Trump was conciliatory but pledged to put U.S. interests first.
"I want to tell the world community that while we will always put America's interests first, we will deal fairly with everyone. With everyone. All people and all other nations," Trump said. "We will seek common ground, not hostility. Partnership, not conflict."
He pledged to overhaul U.S. infrastructure, something that could boost growth through higher government spending.
Trump's campaign tapped frustration among American workers who feel hurt by globalization and the loss of well-paid manufacturing jobs.
The celebrity businessman threatened to penalize U.S. firms that shift jobs abroad. Proposals including building a wall along the Mexican border to block immigration resonated with working class voters who felt abandoned by traditional leaders.
"Trump's victory is another example of a vote against the status quo," said Martin Gilbert, CEO of Aberdeen Asset Management in London.
Populist votes have led to the U.K.'s vote in June to leave the European Union, as well as the Arab Spring movement in previous years and other jarring political changes.
"As with the U.K. referendum, many people voted against the establishment as they believed they have been ignored for many years and the recent low growth, non-inclusive growth environment has only accentuated this feeling," Gilbert said. He noted potential for more such populist votes, with France and Germany holding general elections next year.
Meanwhile, Trump's victory is likely to lead to a shift in U.S. Federal Reserve policy.
The Fed had been thought all but certain to hike interest rates at its next meeting in mid-December, reflecting a strengthened U.S. economy. But the uncertainty generated by a Trump victory could prompt the Fed to wait.
An analysis in June by Moody's Analytics said fully adopting Trump's proposals on taxes, trade, immigration and government spending would slash U.S. economic output and eliminate 3.5 million jobs. It said the U.S. economy would be "isolated and diminished."
Other countries also will suffer similar losses if Trump makes good on promises of a more aggressive approach toward China, Germany, Japan, South Korea and other trading partners, economists said.
In Germany, 1.5 million jobs depend on exports to the United States, the country's biggest trading partner, said Clemens Fuest, president of the Ifo economic institute in Munich.
"If Trump can enact the trade limits that he has announced, the damage would be great," said Fuest.
Trump cannot tear up existing trade deals, but concluding new ones "will be significantly more difficult," said Fuest.
U.S. import barriers could hit economies such as China and South Korea especially hard as they struggle with sluggish growth. China's exports in the first 10 months of this year fell by 7.7 percent from the same period of 2015 while its latest quarter economic growth of 6.7 percent is the lowest quarterly level since the 2008 global crisis.
Initiatives such as the Trans-Pacific Partnership being negotiated by the Obama administration with Asian governments are "as good as stillborn," said Eugene Tan, a professor at Singapore Management University.
"Based on his campaign rhetoric and promises, he is off to a bad start in terms of engendering trust and confidence of U.S. allies and partners in the region," Tan said.
Trump offered so few details during the campaign that he left the impression the White House would run on instinct. That has made many uneasy about the direction of the world's largest economy and market.
"Trump appears to have only a passing grasp of policy, so it is important that he appoints people with experience," said Ashford. "This is where Trump's running mate, Indiana Gov. Mike Pence, could prove to be pivotal."
Others looked for a bright side to Trump's proposed immigration curbs.
South Korean tech firms might be able to lure foreign workers away from Silicon Valley if a Trump administration makes it harder to get visas, said Marcello Ahn, a fund manager for Quad Investment Management in Seoul.
"Those engineers could come to us," said Ahn.
___
Youkyung Lee in Seoul, Danica Kirka in London, David McHugh in Berlin and Annabelle Liang in Singapore contributed to this report.