Trump's plan to nix community block grants may be tough sell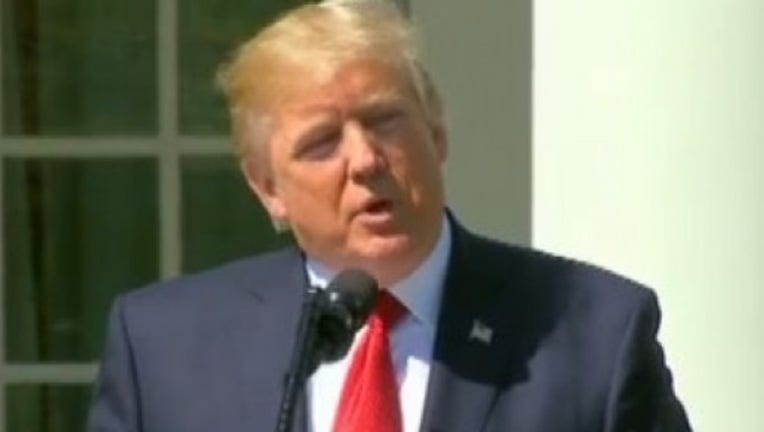 article
WASHINGTON (AP) - President Donald Trump may have a tough time carrying out plans to kill a popular program that has helped build fire stations, provided meals to needy children and more. Plenty of lawmakers - including some key Republicans - enthusiastically support the Community Development Block Grant program.
Trump's 2018 budget blueprint calls for abolishing the 4-decade-old program, saying it's not well targeted to poor areas and hasn't demonstrated results. It was among billions of dollars in proposed cuts to domestic and foreign aid programs aimed at offsetting more spending for the military and border security.
But a number of Republican lawmakers who oversee government spending told The Associated Press they oppose eliminating the block grants, which fund programs in their districts.
"I've fought strenuously to preserve CDBG funding in the past because I realize its importance in meeting the needs of our seniors and people with lower incomes in our communities," said Charlie Dent of Pennsylvania. Dent is a Republican member of the House Appropriations subcommittee overseeing spending on the Housing and Urban Development Department, which administers the program.
Dent's district includes parts of Northampton County, north of Philadelphia, where $20,000 of CDBG money is used to support a pilot program called Backpack Buddies. Run by Second Harvest, it serves about 500 children at local schools and family centers in the county. Each Friday, they get bags stuffed with boxes of macaroni and cheese, cans of fruit and other food to last the weekend.
Tim Herrlinger, director of the county's community and economic development department, says the grants provide critical assistance.
People "don't realize that the ripple effect is now you've got kids who are fed, and their moms and dads and grandparents are fed," Herrlinger said. "And they have streets that are safe to drive on. And if you have needs for disabilities, you have curb cuts and ramps and things that make the quality of life better."
Last year, $3 billion in grants were awarded nationwide for a variety of projects - from building affordable housing to improving infrastructure such as sidewalks and ramps for people with disabilities. The money also helped pay for meals for seniors and enrichment and support programs for low-income children, like the one in Pennsylvania.
Trump's 2018 budget blueprint released this spring would eliminate all funding. The White House is expected to release a more detailed budget plan on Tuesday. But ultimately, it's Congress that controls spending. With Democrats overwhelmingly opposing Trump's proposed cuts, support for the CDBG program from Republican lawmakers - especially those on the powerful Appropriations committees - could keep the program alive.
Republican Rep. David Valadao of California, on the Appropriations subcommittee with Dent, has pledged support for the program. At least two Republicans on the Senate Appropriations housing subcommittee, Shelley Moore Capito of West Virginia and John Hoeven of North Dakota, also back CDBG grants.
Valadao called them a "powerful tool" for local communities. Capito said the program helped rebuild disaster-stricken areas in West Virginia. Hoeven says it's been valuable in North Dakota and he supports it, but also wants to make sure dollars are spent "properly and efficiently."
Critics say the block grant program is fraught with wasteful spending and has strayed from its original purpose of providing housing assistance and economic development in poor communities.
"This money is a big slush fund that just gets dumped on state and local governments," said Robert Rector, senior research fellow for domestic policy studies, family and community at the Heritage Foundation, a conservative think tank. Programs like CDBG are "very, very ineffective because you have one level of government raising the revenue and another level of government spending the money, and that is a recipe for inefficiency."
Audits conducted by HUD's Office of Inspector General turned up problems in at least a dozen communities last year that were awarded CDBG money. Among the concerns: millions of dollars not being used appropriately and weak accounting and procurement procedures.
The block grant program was created in 1974 under President Gerald Ford. CDBG projects are required to meet certain criteria - chief among them that they are targeted to lower-income areas. But local officials have flexibility about how and where to use the money.
In California, about $100,000 a year in CDBG money has been used in Goleta in southern Santa Barbara County to pay for new sidewalks, storm drains, parks, crosswalks and bicycle paths in the city's Old Town area, which has the largest concentration of low-income residents.
"It doesn't seem like a lot of money," said Claudia Dato, the city's senior project manager who oversees its block grant program. "But the money really does help real people and, in many cases, thousands of people."
Other CDBG projects include: a rebuilt public housing facility in Montgomery, Alabama, and repairs to more than 100 homes for low-to-moderate-income residents of Dayton, Ohio. In Indianapolis, such money has been used to help build a new home for the Dover Recovery House, which takes in women suffering substance abuse, including homeless and uninsured women.
___
Associated Press writer Robert Jablon in California contributed to this report.