U.S. Census Bureau: City of Austin adds more than 12,500 residents in 2016-17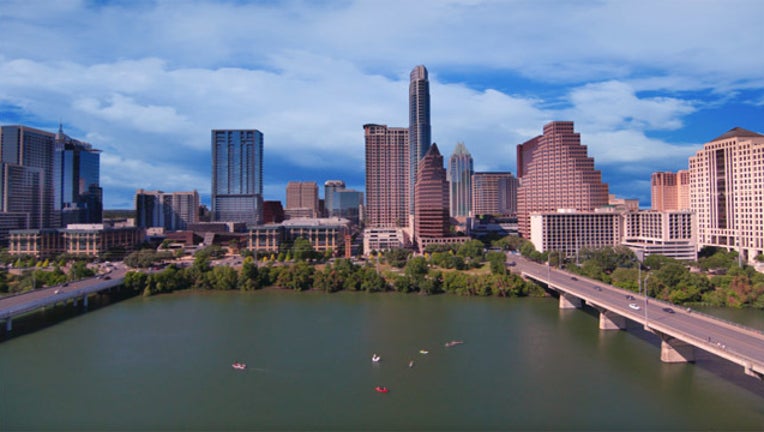 article
AUSTIN, Texas - %INLINE%The city of Austin added 12,515 people last year, according to 2016-17 U.S. Census estimates released at 11 p.m. Wednesday, resulting in the 12th-largest overall population increase in the country. The number is the equivalent of 34 new residents every day.
Austin ranks 11th overall nationally in total population with an estimated 950,715 people as of July 2017. That U.S. Census ranking remains unchanged from the previous year, with Austin still trailing Houston (No. 4), San Antonio (No. 7) and Dallas (No. 9) on the list of largest cities. Fort Worth entered the top 15 this year, unseating Indianapolis with an estimated population last year of 874,168.
Central Texas also dominated last year's top 15 list of fastest-growing large cities—population 50,000 or higher—by percentage growth. New Braunfels grew 8 percent between July 2016 and mid-217, according to U.S. Census estimates, the second-largest increase in the country, to 79,152 residents as of July 2017. Pflugerville (No. 3), Georgetown (No. 6) and Cedar Park (No. 13) also cracked the top rankings with population percentage increases of 6.5 percent, 5.4 percent and 4.2 percent, respectively. New Braunfels has a population estimated at 79,152 and Pflugerville is 63,359. Georgetown is now at 70,685 Cedar Park was listed at 75,704.
Other Texas cities to make the list of fastest-growing U.S. cities by population percentage increase include Frisco (No. 1), McKinney (No. 9) and Flower Mound (No. 13).
The state's overall population grew by nearly 400,000 residents from mid-2016 to July 2017, according to the U.S. Census, for a total of 28.3 million residents. 
-
From FOX 7's reporting partner Community Impact.