United Airlines issues new boarding policy – and it's a perk for middle seat flyers
CHICAGO - United Airlines issued a new policy for all travelers, which includes a perk for those flying in the dreaded middle seat.
The airline announced the policy last Thursday in an internal memo, stating that the procedure, called WILMA, will save up to two minutes of boarding time.
WILMA, which refers to "window, middle, aisle," allows middle seat passengers to board before aisle seaters.
Pre-boarding, along with groups one through three, will remain the same.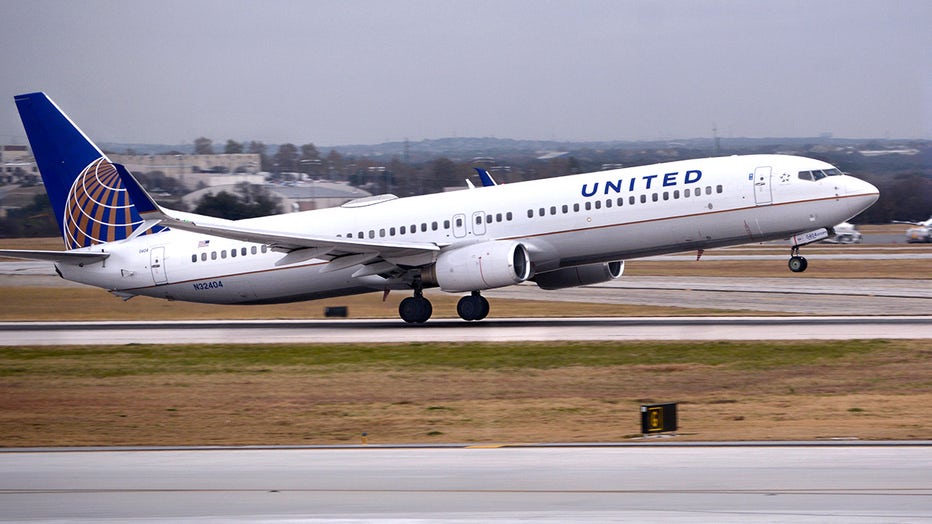 A United Airlines Boeing 737 passenger jet takes off at San Antonio International Airport in Texas. (Credit: Robert Alexander/Getty Images)
Group four, which currently includes middle and aisle-seat travelers, will now be limited to only middle seats. Group five will be exclusively devoted to aisle seats.
Travelers flying with a restricted basic economy fair without a carry-on option or those who do not have a boarding group number will board in group six –  a newly created category.
RELATED: Alaska Airlines to serve coffee made to taste better in the air
The new policy will go into effect on Oct. 26.
The WILMA boarding procedure was previously tested at four domestic line stations and one hub, according to the airline. They said the boarding times increased in speed by up to two minutes since 2019.
This story was reported from Los Angeles.