*Update* 3 winning Powerball jackpot tickets sold, one in Texas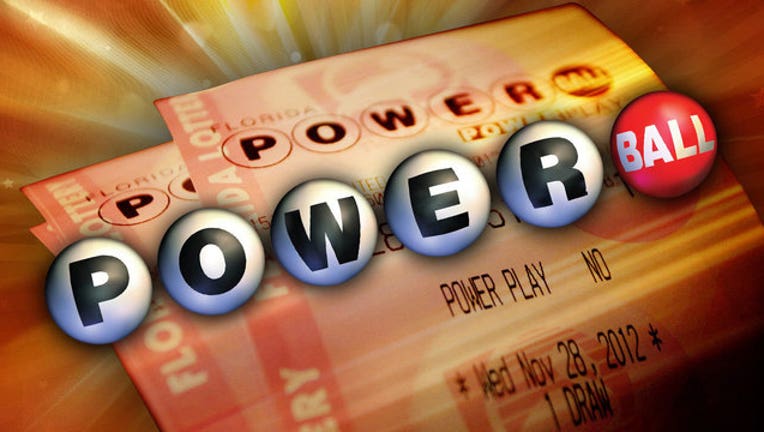 article
*Update* Three winning Powerball tickets were sold in Wednesday's $564 million drawing, including one in Texas. The Texas Lottery says the winning ticket was sold at Appletree Food Mart in Princeton. The other tickets were sold in North Carolina and Puerto Rico. The jackpot has a cash value of $381 million.

The Texas Lottery also say that in addition to the jackpot winning ticket, three tickets in Fort Worth, Houston and Euless matched five numbers and won $1 million each.

The winning Powerball numbers for Feb. 11, 2015 are: 25-11-54-13-39. Power Play is: 19.
The Texas Lottery says that the jackpot started as a $40 million prize on December 3, 2014 and is the result of 20 drawings with no jackpot winner. It's the fifth largest jackpot of any U.S. lottery game on record.
"Our players have been starving for a high jackpot. We haven't had a good jackpot in almost a year now. Every dollar used to purchase a Power Ball ticket. About 28 cents of that dollar goes to public education here in Texas, so when you play, everybody wins here in Texas," said Gary Grief, Executive Director of Texas Lottery.
The biggest was a $656 million Mega Millions jackpot with winning tickets sold in Illinois, Kansas, and Maryland for the drawing on March 30, 2012.
A $648 million Mega Millions had winning tickets sold in California and Georgia for the drawing on December 17, 2013.
Powerball's biggest jackpot was $590.5 million. A winning ticket for that was sold in Florida for the drawing on May 18, 2013.
A $587.5 million Powerball jackpot drawing on November 28, 2013 had winning tickets sold in Arizona and Missouri.
The Texas Lottery says that Texas joined the multi-state Powerball game in 2010 and had its first jackpot winner in 2013.

Since January 2014, Texas has had 24 Powerball second-tier prize winners of $1 million or $2 million. Second-tier Powerball prizes are won by matching five numbers but not the Powerball number.
You can get more information from Texas Lottery here.