*Update* APD on lookout for hit-and-run suspect's vehicle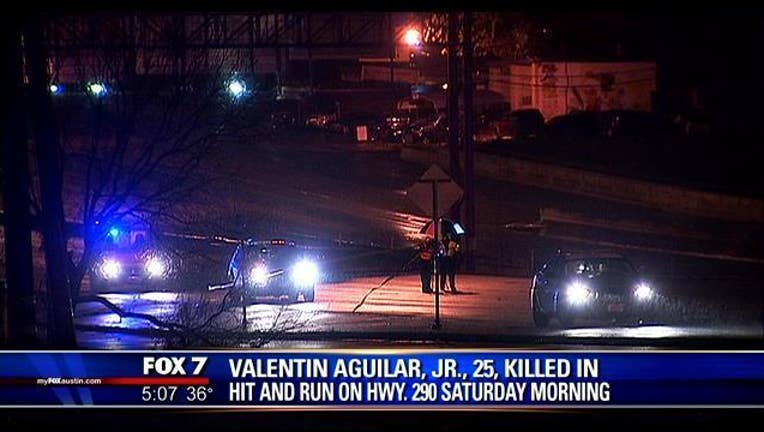 article
AUSTIN, Texas - *Update* The Austin Police Department is asking the public for help in finding the vehicle of the suspect in a hit-and-run that left a man dead.

Police say the suspect's vehicle has been determined to be a 1997-1999 Nissan Altima. The Nissan is believed to be missing its grill and should also have damage to one of the headlight lenses. APD is asking that body shops be on the lookout for this vehicle.

If you have information you're asked to call APD Vehicular Homicide Unit Detectives at (512) 974-8164.

Police earlier identified the man killed in the hit-and-run in the 7400 block of East Highway 290. It happened a little after 3 a.m. on Saturday, January 10.

Police say 25-year-old Valentin Aguilar Jr. was most likely traveling northbound across the eastbound lanes of Highway 290 when he was struck by a car traveling eastbound. The driver left the scene and Aguilar Jr. was pronounced dead at the scene.