*UPDATE* School lockdown lifted, no weapons found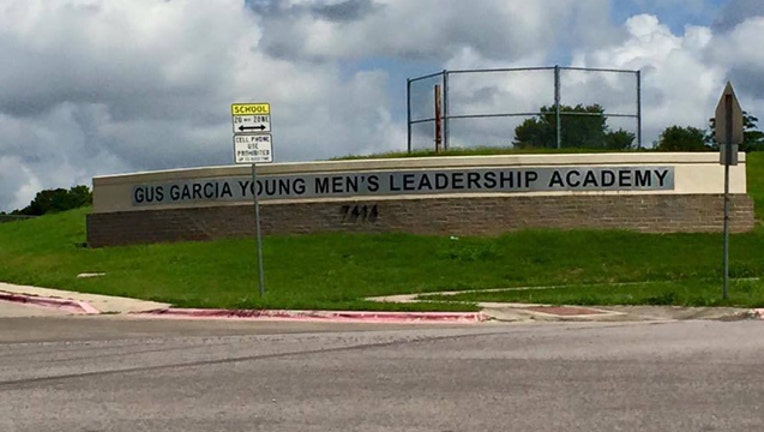 article
*Update 11:53 a.m.* The lockdown at Gus Garcia has been lifted. AISD says no weapons were found. 
*UPDATE 11:37 am* We have confirmed that the weapon reportedly found on campus was a gun.  Approximately 450 students are on campus attending summer school. 
Follow Casey Claiborne for updates.
Original story below...
FOX 7 has received reports of a weapon on campus at Gus Garcia Young Men's Leadership Academy. The School on lockdown while AISD police investigate.  

The type of weapon and/or other details have not been made available to the public.  FOX 7 has a crew on the way.
According to AISD.org "In an environment of brotherhood, the Gus Garcia Young Men's Leadership Academy develops scholars who are empathetic, service-oriented problem-solvers—lifelong learners who succeed in high school, college, career and life."