US woman arrested in Australian airport with golden gun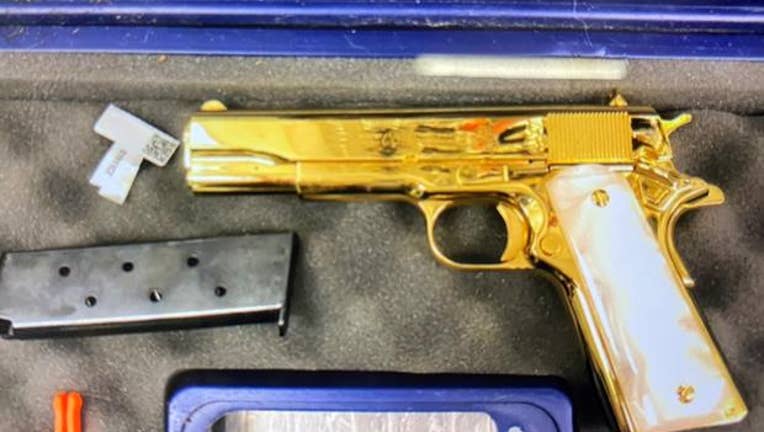 article
A woman from the US was arrested at an Australian airport for trying to bring a gold-plated gun into the country.
The 28-year-old woman was arrested by the Australian Border Force in Sydney when officers located an undeclared 24-carat gold-plated handgun in her luggage on Sunday.
READ MORE: TSA says man tried to hide gun parts in peanut butter jars
The woman, who flew to Sydney from Los Angeles, did not have a permit to import, nor possess a firearm in Australia.
Australia has some of the strictest gun laws in the world.
Gun seen on x-ray (Source: Australian Border Force)
If convicted, the woman could spend 10 years in an Australian prison. The country could also cancel the woman's visa and remove her from Australia.
On Monday, she appeared in an Australian court where she was released on bail.