UT Austin begins 3D printing PPE gear for healthcare workers amid coronavirus outbreak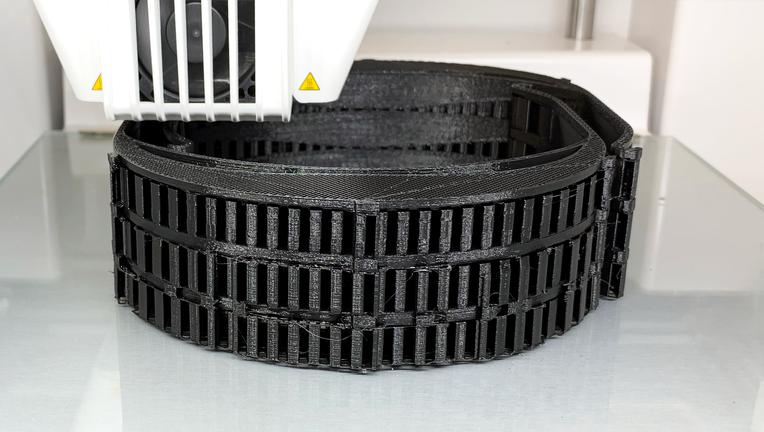 article
AUSTIN, Texas - The University of Texas at Austin has announced that, in response to the growing demand for personal protective equipment (PPE), it's Pharmaceutical Engineering and 3D Printing Lab (Pharme3D) has begun fabricating face shields amid the COVID-19 outbreak. 
The project deemed RAPID Shield will use 3D-printing resources to create the face shields to help meet the increasing demand for PPE. According to the school, RAPID Shield will leverage the lab's quick turnaround to meet the deemed until stocks can be replenished. 
RELATED: UT Austin confirms more participants and more COVID-19 cases from spring break trip
"When researchers around the world are now focused on development of an effective treatment for COVID-19, our current efforts can make a small yet significant impact," said Assitant Professor at the College of Pharmacy, Mohammed Maniruzzaman. "We are so privileged that our research could support frontline health professionals within our UT community and beyond during this pandemic. I am grateful to my research team who work tirelessly to make RAPID Shield a reality."
Maniruzzaman and the PharmE3D lab thought of the project after seeing the overwhelming response from the UT community to Dell Medical School's PPE drive. 
The lab is also developing a ventilator separator device after the Food and Drug Administration fast-tracked the approval of the device to help meet the rising needs of ventilators. 
RELATED: LIST: Central Texas schools, colleges, universities coronavirus resources
"The lab plans to go one step further and include a robust filter at each of the separate attachments going to different patients. This design could allow three to four patients to use the same ventilator safely, assisting hospitals in dire need of additional ventilator supplies," the school mentioned in a press release. 
Other UT colleges are also joining the fight against COVID-19 by using 3d-printing to meet demands. The Cockrell School of Engineering's Texas Inventionworks innovation hub has its own plans to 3D-print a face mask prototype with a reusable plastic shell, a replaceable filter, straps, and a flexible foam or rubber seal.
The 3D-printed face shields will be provided to Dell Medical School and other health institutions. 
Read the full UT Austin press release here.
CLICK HERE FOR THE LATEST INFO ON THE CORONAVIRUS OUTBREAK
---
FOX 7 Austin is working to keep you up to date with coronavirus, with both local and national developments.
Every weekday we're live at 12 p.m. with a special show reporting the latest news, prevention tips and treatment information.
You can watch live in your FOX 7 Austin app or on the FOX 7 Austin Facebook page.
You can also get the latest COVID-19 news from around the country at coronavirusnow.com.