UT Austin confirms more participants and more COVID-19 cases from spring break trip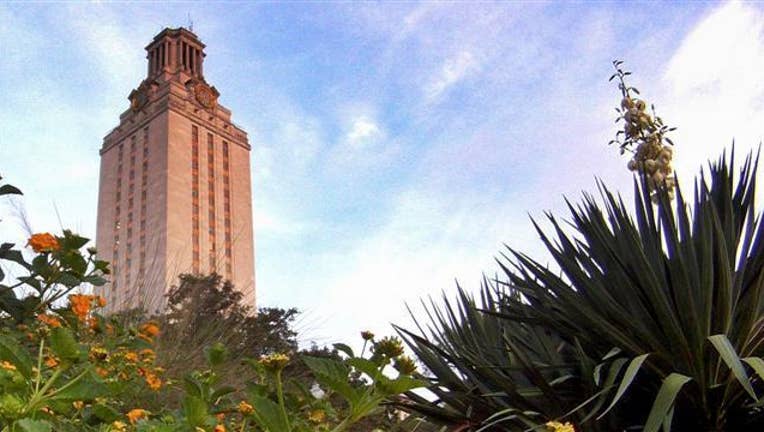 article
AUSTIN, Texas - Officials with the University of Texas at Austin say that the number of students who went on a spring break trip to Cabo San Lucas, Mexico was even larger than originally reported.
Most of the UT students were on a trip organized by an independent travel vendor, JusCollege, that also included additional students from other colleges and universities.
As officials work closely with Austin Public Health and continue to trace all known participants from UT and making contacts to ensure public health measures, officials say they've discovered that 211 students from UT Austin were on the March 14-19 spring break trip.
RELATED: Investigation underway after young travelers return from spring break, test positive for COVID-19
That number includes 178 who participated via the independent travel vendor and 33 who made their own arrangements.
Of the 211, 49 have tested positive for the coronavirus COVID-19 as of April 3.
Initially, officials had said the number of students was 70 with 28 students testing positive. The number of positive tests was increased to 44 on April 1.
Officials say that the number of positive cases could still rise but they expect the number to be minimal as they say there is a low number of people potentially remaining to be tested within the UT Austin cluster.
Those who have tested positive have been told by health officials to self-isolate for a minimum of seven days from when they begin showing symptoms and for an additional two days past the point when they are no longer showing symptoms.
Those who were not showing symptoms and had negative COVID-19 test results have been asked to follow established public health guidelines and self-quarantine for 14 days from last exposure.
"This incident is an urgent reminder of the responsibilities students have to their communities, each other and themselves," said Soncia Reagins-Lilly, the university's Vice President for Student Affairs and Dean of Students says in a news release. "We are deeply concerned for the health of the students affected and for their broader impact on the communities where they live."
RELATED: TIMELINE: Texas' continued response to COVID-19 pandemic
Regains-Lilly says that there has been some speculation as to the identities of the students. She says there is no indication the trip was connected any particular students organizations on the UT campus. She urges people to be wary of spreading misinformation based on rumors.
UT officials say they are not aware of the total number of students from the other universities who attended JusCollege trips to the region.
Mexico was not under a federal advisory at the time of the trip but as spring approached, UT officials say they strongly urged students to take extra caution especially when traveling internationally.
DOWNLOAD THE FOX 7 AUSTIN NEWS APP FOR YOUR MOBILE DEVICE
UT students were prohibited from traveling abroad on university-sponsored programs. Officials say the university relies on students to act responsibly when it comes to personal, non-university related travel.
The University of Texas at Austin has taken steps already to limit the spread of COVID-19 by moving all classes online, instructing students not to return to campus and canceled university events.
RELATED: UT Austin postpones graduation commencement amid coronavirus outbreak
The university urges all members of its community who have symptoms or have been exposed to COVID-19 to be screened for testing.
Students can call the UHS Nurse Advice Line at 512-475-6877.
Others can call UT Health Austin at 833-882-2737; call their physician, who can register them to be tested with Austin Public Health; call CommUnityCare at 512-978-8775; or access telehealth services (via Austin Public Health).
Figures show nearly half of those testing positive for COVID-19 in Austin-Travis County are between the ages of 20 and 40.
While COVID-19 causes only mild illness for most people, it poses a significant danger to vulnerable populations, including older people and those who have underlying health conditions such as heart disease, immunodeficiency disease, diabetes, and lung disease.
Austin Public Health is continuing to ask the wider community to take daily preventative actions to stop the spread of disease, including:
Wash your hands.
Cover sneezes and coughs with a bent elbow or tissue.
Avoid touching your face.
Stay home and save lives. Only go out for essential needs if you are well with no symptoms.
If you are a caretaker, be sure to establish a plan in the event you are sick.
CLICK HERE FOR THE LATEST INFO ON THE CORONAVIRUS OUTBREAK
---
FOX 7 Austin is working to keep you up to date with coronavirus, with both local and national developments. Every weekday we're live at 12 p.m. with a special show reporting the latest news, prevention tips and treatment information.
You can watch live in your FOX 7 Austin app or on the FOX 7 Austin Facebook page.
You can also get the latest COVID-19 news from around the country at coronavirusnow.com.