Venezuelan man has nose cut off, face tattooed to become comic book villain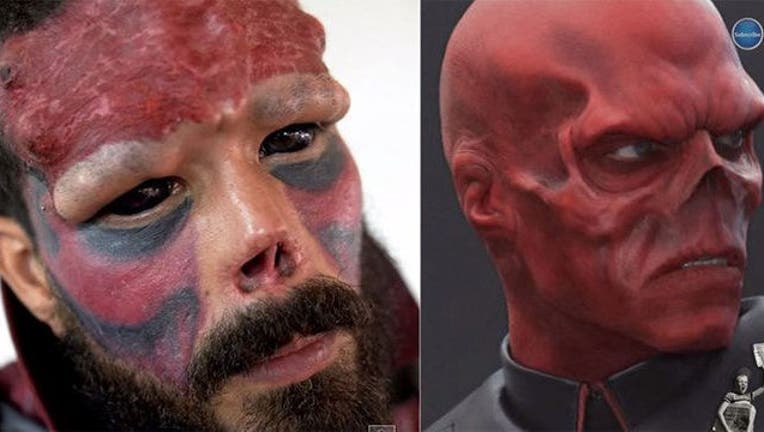 article
A Venezuelan man who dreamed of becoming a comic book character in his youth is making that a reality.
37-year-old Henry Damon has undergone a series of extreme surgeries and tattoo jobs to make him look like the Marvel Comics' Supervillain Red Skull.
Damon's surgeries include several subdermal implants put into his forehead, the removal of his nose, his eyes tattooed black, and his face tattooed red.
Damon is a father of two and now goes by the name Red Skull. His friends told the Daily Mail the character was always his favorite and while the character is a villain, Damon himself, is a nice guy.
Before going under the knife, he underwent a series of physical and psychological tests to make sure he was comfortable with the extreme body surgeries.
Red Skull first appeared in the comics in 1947 as the Nazi agent and arch-enemy of Captain America. The character was featured in the 2011 blockbuster, "Captain America: First Avenger."
Damon has not finished the full makeover. According to the Daily Mail, he has plans for silicone implants on his cheekbones, chin, and cheeks.