Verified solar eclipse glasses brands and where to find them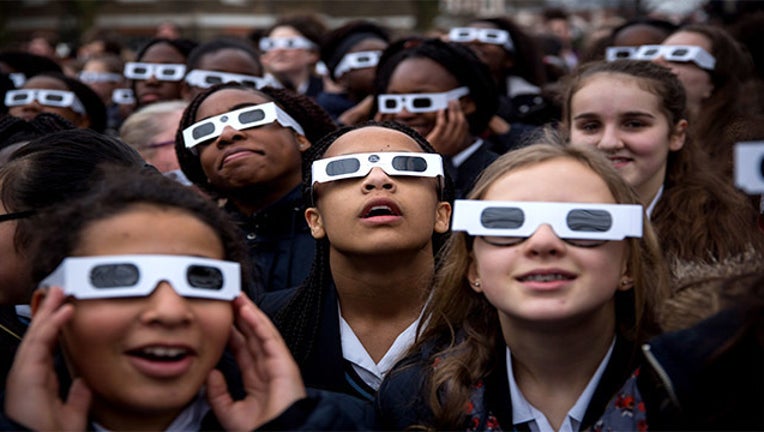 article
CHARLOTTE, NC (FOX 46 WJZY) - With the recent solar eclipse glasses scams coming to light, many people are wondering which glasses are fake and which ones are real-- and where to find them. 
The American Astronomical Society has compiled a list of recommended glasses and where you can find them, so you can view the eclipse safely. 
Before buying any glasses though, keep in mind that many libraries will have free glasses available. Click here to view a map of libraries that will carry glasses. You can also find them for free at select NASA and Astronomers without Borders events.
According to the American Astronomical Society, the following telescope and solar-filter companies make and sell eclipse glasses verified eclipse glasses that meet the ISO 12312-2 international safety standards:
You can find these verified eclipse glasses at the retail stores listed below. Make sure to look for the above listed brands, as these retailers may also carry unverified brand glasses.
The American Astronomical Society also listed these reputable online retailers that carry verified glasses brands. Note the shipping times, or you may not have your glasses in time for the eclipse!
For more information, you can visit the American Astronomical Society's website here.