Video of shooting shows how quickly a call can turn deadly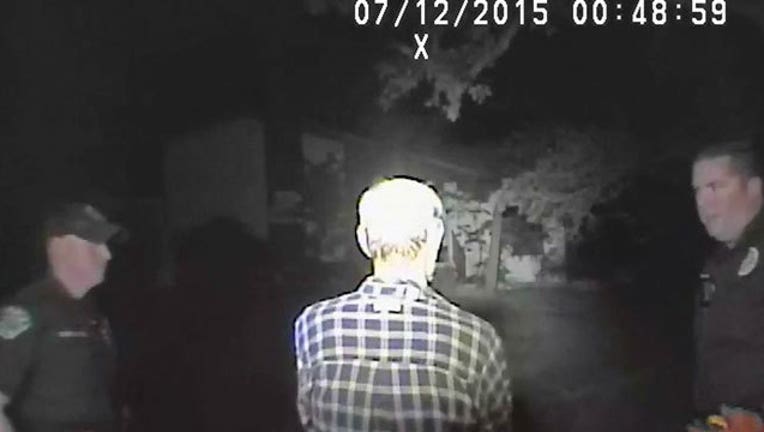 article
Video of an officer involved shooting in Austin shows just how fast a situation can turn deadly.
After speaking with a suspect for almost 30 minutes, officers said he ran and pulled a gun on them.
WATCH THE APD DASH CAM VIDEO HERE
Officers responded to David Lepine's home because a woman reported that a man matching his description had been following her and tried to open her car door.
In the Grand Jury report, police stated they were going to leave because there was not enough probable cause to make an arrest, but then they found blood stains all over Lepine's truck.
The officers began questioning Lepine again and he seemed calm at first, but then he took off. 
Police said while he was running away, Lepine grabbed his fully-loaded gun and pointed it at them. Officer Patrick Cheatham fired first, killing Lepine.
President of the Austin Police Association Ken Casaday said this is just one example of how fast a seemingly innocent call can turn into a life-or-death situation.
"When you're on any 911 call, you never ever let your guard down. Even when you have someone in your backseat, in handcuffs or you're away from a scene, that's the way you're trained because once you let your guard down then mistakes happen," Casaday said. 
According to Casaday this call shows how someone who seems compliant may really be getting ready to make a drastic, desperate move.
"You don't know what people are thinking. Sometimes these incidents happen. When they think they might be getting ready to go to jail, they might flee or attack," said Casaday. 
Thursday, a Travis County Grand Jury chose not to press charges against officer Cheatham. Casaday said that's the right call and while sometimes it may seem easy to pass judgment on an officer's actions after the fact; Casaday said that shouldn't be a determining factor in court.
"Anytime you put an officer in a situation like that, you can't look at the case with 360 hindsight. You have to look at it for what it is on its face and what the officer was thinking and what another officer would think," said Casaday. 
The Grand Jury spent seven hours hearing evidence in Lepine's case before clearing officer Cheatham.