Watch: Driver stops on busy Florida highway for turtle crossing road, causes multi-vehicle crash
DEFUNIAK SPRINGS, Fla. - A traffic jam over a turtle in the road caused a crash involving multiple vehicles, including a semi-truck, on a highway in the Florida Panhandle Tuesday. 
The crash happened Tuesday in Walton County after a driver stopped on US-331 to let the turtle cross the road, according to authorities in Walton County.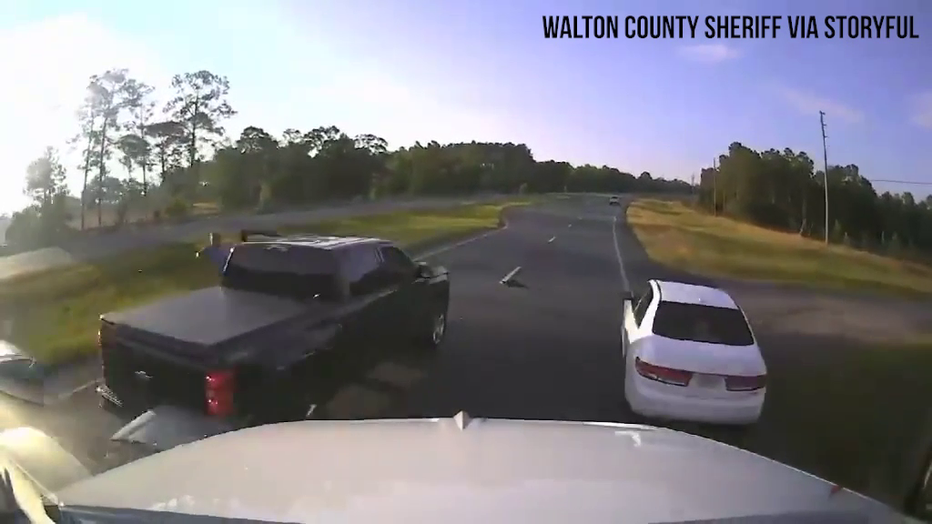 "Residents and visitors alike should marvel at the many species that call Florida home. Just preferably not in the middle of the road," the Walton County Sheriff's Office said in a Facebook post. 
WATCH: Black bear caught on camera wandering through Carrollwood, Lutz neighborhoods
Dashcam video was released by Walton County deputies after the crash to caution drives against causing "a road obstruction because of a reptilian obstruction."
The video from a truck that was involved in the crash captures the moments the driver failed to brake in time and rear ended at least two vehicles.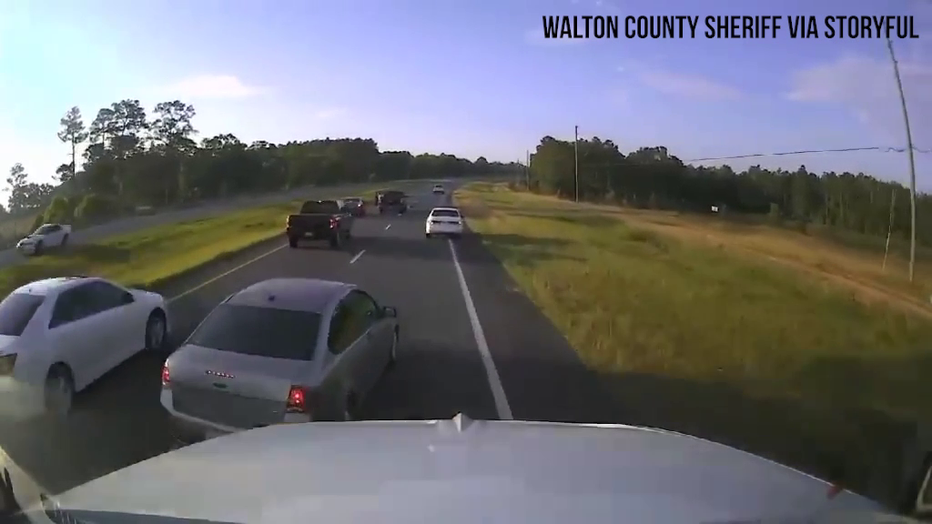 MORE: Police respond to calls for help, turns out to be 'very upset goat'
Before it happened, several cars were seen on the dashcam footage stopped in the southbound lanes of US-331 near Defuniak Springs. 
"While no ill intentions were meant, trying to avoid or assist an animal who has made its way onto a busy road can cause you or other drivers life-threatening injuries," WCSO said.
Deputies said no one was seriously injured in the crash, and the turtle also survived. The sheriff's office added that the turtle was relocated to a pond "where he will (hopefully) spend the rest of his days avoiding pavement of any kind."