WilCo Judge surrenders to authorities, to return to bench next week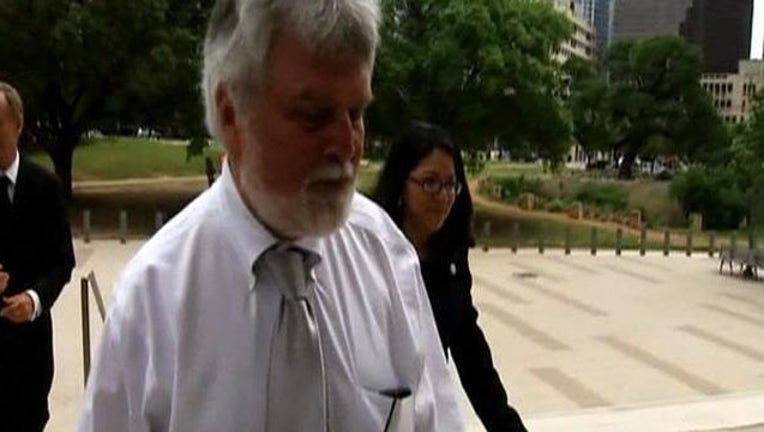 article
WILLIAMSON COUNTY, Texas - A Williamson County judge surrendered to U. S. Marshals Wednesday morning after being indicted on federal gun charges.
Judge Tim Wright arrived at the federal courthouse with his attorneys by his side when I asked if he had any comment about the accusations made against him - Judge Wright joked - his lawyer would kill him if he answered.
Later as Wright was being process by U.S. Marshals defense attorney Jeff Senter did provide a response.
"Judge Wright is innocent of those charges against him; nevertheless he understands the facts and circumstances have to be explored," said Senter.
Judge Wright faces a 9 count federal indictment. A licensed fire arms dealer Wright is accused of selling guns to a convicted felon on three separate occasions earlier this year. Federal investigators also claim he took part in a scheme to illegally smuggle several weapons to Mexico.
"We don't believe he was illegally selling firearms we don't believe he made false statements to federal agents we don't believe he was trafficking weapons to Mexico we don't believe any of that," said Senter.
Specific details about this investigation remain sealed kept secret at this time. We did learn a little about the Felon the judge allegedly sold guns to. According to Senter, the man identified in the indictment only as "JC" is from Mexico but lives, legally, in Austin.
"I believe Judge Wright knew of him because as you know is a federal firearms license which entitles him to sell guns," said Senter.
He went on to say the Judge did not know the man was a convicted felon or that the guns were allegedly being smuggled into Mexico.
Judge Wright was allowed to go home Wednesday afternoon, the conditions of his release include; posting a $25,000 unsecured bond, promising not possesses any firearms, surrendering his concealed handgun license as well as his passport.
Judge Tim Wright has been a county court of law judge in Williamson County for more than a decade. Because this case is pending were told the judge plans to be back on the bench.