Wimberley residents get help rebuilding their lives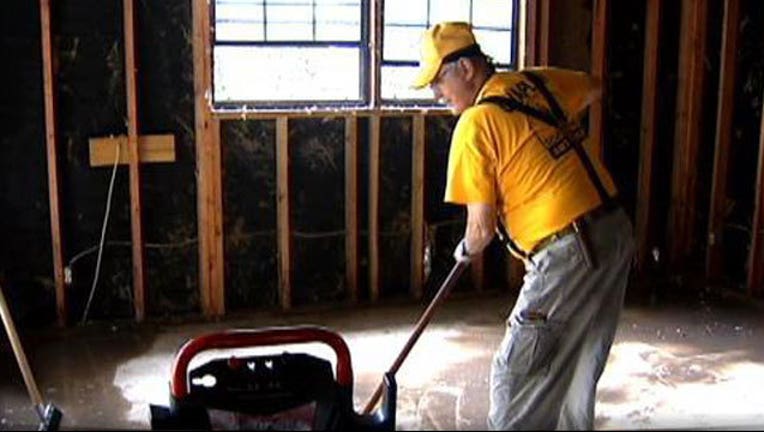 article
Wimberley residents are rebuilding their lives, as they get help rebuilding their homes.
Southern Baptist Convention Disaster Relief was on site Sunday.
Volunteers came from across the state.
Even some Wimberley residents, who were less affected by the floods, are lending a hand.
"Wimberley is family. When we moved here, Wimberley took us in like we were family. So when they hurt, we hurt," says Joshua Farris, volunteer.
Their mission is to provide help, healing and hope.
Volunteers were sent out to different areas of Wimberley.
They were clearing debris, mud and ashes.
Then they powerwashed the floors.
"We were at one house where the river was at least 150 yards away. So you would think, they even thought to themselves, no way the water is going to come up here. Sure enough, it came up two-and-a-half feet in their house. It happened so fast, all they could do was run out of the house," says Michael Cooper, volunteer.
The City of Wimberley says an estimated 70 homes were destroyed by flood waters and approximately 250 to 300 homes were damaged.
Many people lost everything.
"This lady next door, she had her bed and breakfast totally demolished. That was her livelihood. She was so grateful that we could come. It made us, made me, feel good just to be there. I couldn't imagine myself going through that," says Cooper.
Most of that damage has been restricted to residential areas.
Shops, restaurants and many attractions did not have any damage.
The city says one key to recovery is supporting their local businesses.
"They lost everything and some of them lost their family members. We can't give that back, right now they're with God. We're just here to do whatever we can to help and be a blessing to them," says Farris.
Hoping they can be the light at the end of the tunnel.
Nearly every road into Wimberley is open.
Although the RM 12 bridge from San Marcos is still limited to one lane and there may be delays.