Wisconsin cold case arrest in Arizona decades after love triangle killing
ST. CROIX FALLS, Wis. (FOX 9) - Authorities in Wisconsin believe they've solved a 1985 cold case murder, charging a woman with the death of Yvonne Menke in an apparent love triangle gone wrong.
Mary Josephine Bailey, 80, of Maricopa County in Arizona, is charged with first-degree murder in the fatal shooting of 45-year-old Menke nearly 38 years ago, on Dec. 12, 1985, at an apartment building in St. Croix Falls, Wisconsin. Bailey was arrested on Monday in Maricopa County, Arizona, and is awaiting extradition back to Wisconsin.
According to the criminal complaint, Menke was shot three times by a .22 caliber weapon as she walked down the stairs of her apartment building to warm up her vehicle before heading to work at around 6:20 a.m. One of Menke's daughters saw a person leave the scene after the shooting but did not know who it was.
Authorities learned the man Menke was dating, Jack Owen (he is now deceased), had a wandering eye for other women, and was also seeing a woman named Mary Jo Lunsmann (now known as Mary Jo Bailey). The criminal complaint says the trio had "somewhat of a 'love triangle.'"
"Law enforcement learned that for several years leading up [to] the Yvonne Menke homicide, Jack Owen often dated Yvonne Menke and Mary Jo (Lunsmann) Bailey at the same time. There were times when Jack Owen and Yvonne Menke and Jack Owen and Mary Jo (Lunsmann) Bailey would break up, but they always seemed to rekindle their relationship(s). For that reason, many witnesses close to Yvonne Menke suggested that Mary Jo (Lunsmann) Bailey was responsible for killing Yvonne Menke," the criminal complaint states. 
Multiple witnesses told authorities Owen was in a relationship with Menke and Bailey at the same time, charges said. A witness who knew Menke and Owen told authorities when Bailey was around Owen, she did not want other women around. One witness said they believed Bailey was capable of killing Menke, noting they believed Bailey was upset with Owen because she wasn't invited to his birthday party the night before Menke was killed. The same witness speculated that whoever killed Menke did so to "erase competition," charges said. 
Witnesses stated Bailey knew how to handle firearms, owned a .22 pistol, and would shoot dogs that got near her horses. However, some witnesses denied Bailey knew how to use guns.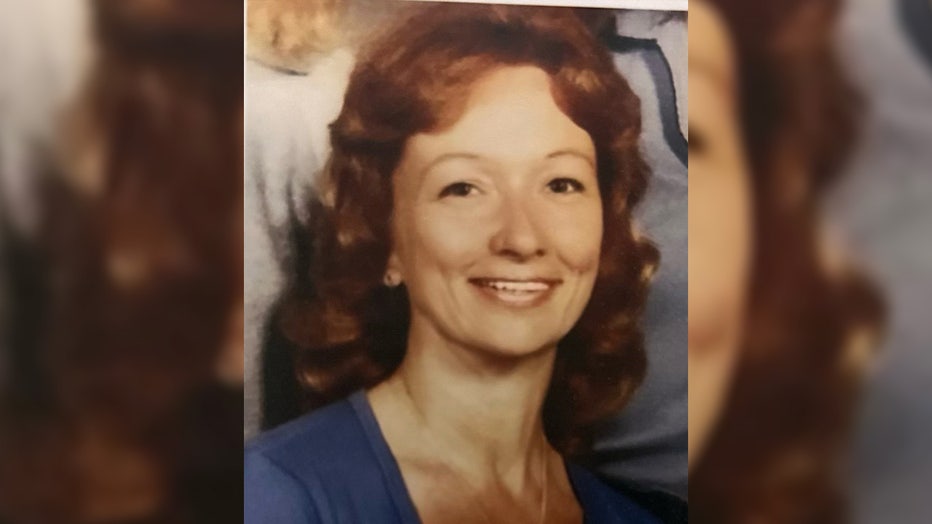 Yvonne Menke was killed on Dec. 12, 1985, outside her home in Wisconsin.
Authorities interviewed Owen and Bailey on Dec. 13, 1985, who said their relationship revolved around their mutual interest in Morgan horses and horse shows, the complaint said. When authorities asked Bailey about Menke, she said she knew who she was but was never introduced to her face-to-face though they'd spoken on the phone three years prior about Owen and his behavior. 
On Dec. 13, 1985, authorities seized Bailey's boots, which were consistent with the boot prints found at the scene where Menke was killed, charges said. Authorities interviewed her again on Dec. 20, 1985, during which she described her activities the week of Dec. 8, 1985, including stating she took a vacation day on Dec. 12, 1985, claiming she woke up around 7 a.m. to do chores and then learned of Menke's death from a friend around 9 a.m. She then said she picked up an order of fish in Luck, Wisconsin, before going shopping in Rice Lake before coming home by 5 p.m.
Officers advised Mary Jo that law enforcement had evidence that she was at Menke's apartment building on Dec. 12, 1985. Mary Jo denied being there. Phone records indicate there were long-distance phone calls between Bailey and Menke's phones, including about a month before Menke's killing, charges said. 
Authorities picked up the investigation again in late 2021-2022, during which investigators re-interviewed witnesses and others with knowledge of Owen, Bailey and Menke. Authorities re-interviewed Bailey on Sept. 21, 2022, over the phone. During the interview, Bailey said she and Owen were friends at the time Menke was killed and Owen was the type of man who had multiple girlfriends. Bailey said she did not remember ever meeting Menke. 
During the interview with Bailey, investigators noted she was not forthcoming with many of her responses to their questions or avoided answering them. 
Authorities interviewed Bailey again on Jan. 16, 2023, during which authorities indicated charges could be filed against her in Menke's killing. Bailey did not respond and did not show emotion, charges said. 
Investigators continued to review the case, including going over evidence recovered the day Menke was killed. In Menke's purse was a note that had Bailey's initials and the phrase "touch of class,' which matched the phrase written on the bug screen of Bailey's vehicle in 1985, charges said. 
The complaint concludes: "The crime and the 'up close and personal' attack appear to show personal knowledge and a strong emotional reaction towards Yvonne Menke. … It is probable that the person responsible for the homicide was not a stranger to Yvonne Menke, but rather someone who was aware of her and her daily habits.
"Based on the well-documented 'love triangle' between Yvonne Menke, Jack Owen and Mary Jo (Lunsmann) Bailey, in addition to Mary Jo's suspected animosity towards Yvonne Menke, witness statements, and the physical evidence collected at the scene (boot prints closely matching boots recovered from Mary Jo (Lunsmann) Bailey), [authorities] believes that Mary Jo (Lunsmann) Bailey is responsible for killing Yvonne Menke on Dec. 12, 1985."
Here's the full criminal complaint: