Woman found guilty of wrapping dog's mouth with duct tape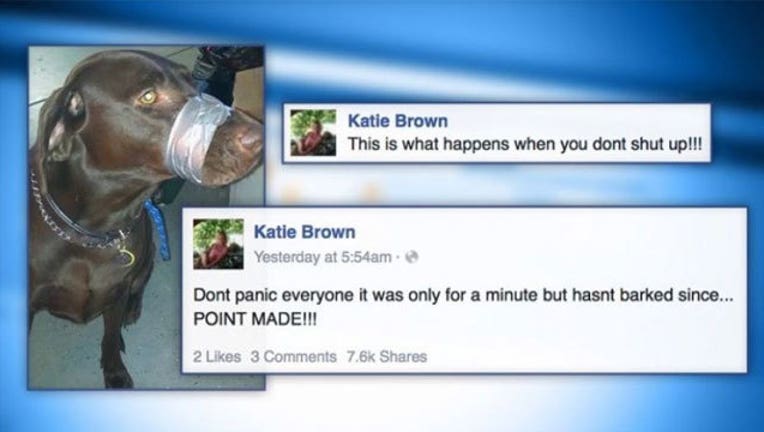 article
CARY, N.C. (AP) — A Wake County judge has found a woman guilty of animal cruelty after she posted a picture to her Facebook page showing her chocolate lab-mix dog with duct tape wrapped around its mouth.
Local media outlets report the judge ruled Friday. Katharine Lemansky was charged by Cary police in November after a photo of Lemansky's chocolate lab named "Brown" was posted to her Facebook page with the caption: "This is what happens when you dont shut up!!!" The picture sparked a backlash from animal lovers.
An animal control officer testified in court that Lemansky admitted taping the dog's mouth shut and called it a joke.
The judge sentenced Lemansky to a year of supervised probation, which was suspended. She also must pay court fees.