Woman who robbed a church two weeks ago steals again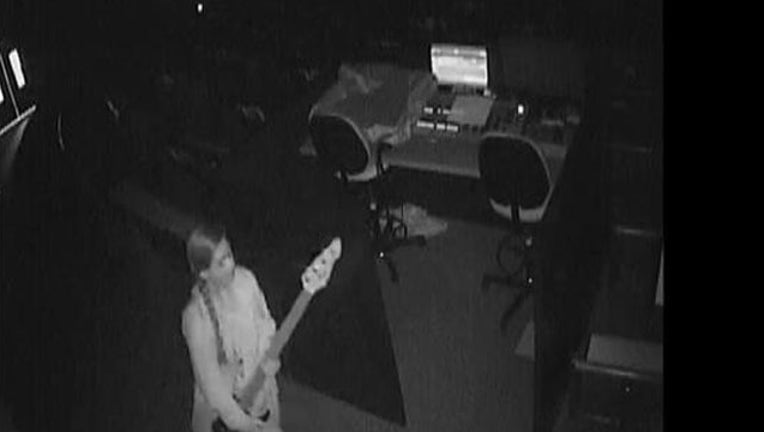 article
AUSTIN, Texas - She did it again.
Church leaders at Hillcrest Baptist Church in Northwest Austin say the same woman who entered their sanctuary two weeks ago and stole a guitar, has made off with another musical instrument.
And just like last time, her criminal escapade was all caught on camera.
In fact, caught on multiple cameras.
In the footage, you can see the suspect who is described as a young woman with brunette hair walking down a church hall.
She seems comfortable being there and was missed by church staff who entered the area about two minutes after this video was captured.
She knows exactly where she is going, the church auditorium.
On March 10th, the last time she visited the church, she turned the lights on before walking away with a guitar.
This time she kept the lights off but was still caught on the church's infrared security camera.
While carrying a base guitar valued at $800, she walks away and exits the building.
Church leaders are sure someone recognizes this young lady and hope they will do the right thing and come forward.