World's happiest countries for 2023 — Here's where the US ranks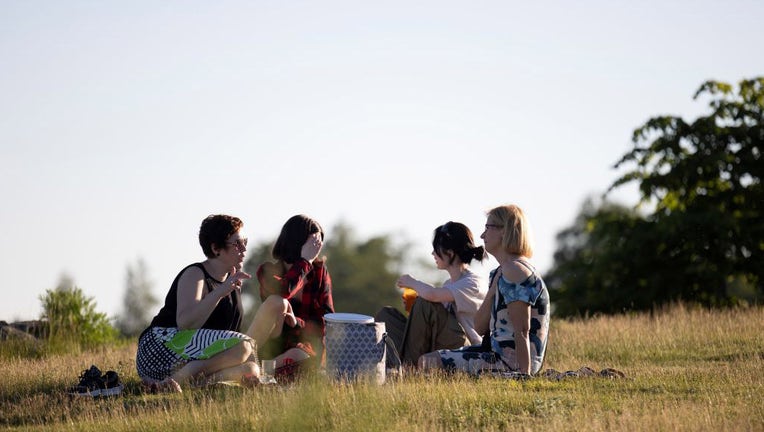 article
Despite the many crises happening around the world, people continue to be "remarkably resilient," according to an annual global survey on happiness. 
In fact, the three years of the COVID-19 pandemic doesn't appear to have impacted how people evaluate their lives when it comes to happiness. 
The 2023 World Happiness Report, which uses Gallup survey data from more than 150 countries, found that the average life satisfaction around the world during the COVID-19 years of 2020 to 2022 was just as high as in the pre-pandemic years.
Meanwhile, global acts of benevolence  — or kindness — were found to be about 25% more common in 2022 compared to before the pandemic, according to the report. 
The report, a publication of the United Nations' Sustainable Development Solutions Network, ranks the happiest countries around the world. For the sixth straight year, Finland remained at No. 1.
FILE IMAGE - People walk along the promenade on a sunny day on Nov. 12, 2022, in Helsinki, Finland. (Photo by Takimoto Marina/SOPA Images/LightRocket via Getty Images)
Lithuania was the only new country in the top 20, up more than 30 places since 2017, according to the report. 
Meanwhile, war-torn Afghanistan and Lebanon remained the two unhappiest countries in the survey, with average life evaluations more than five points lower – on a scale running from 0 to 10 – than in the 10 happiest countries, the report states.
Key variables that contribute to explaining how someone evaluates their life include gross domestic product per capita, social support, healthy life expectancy, generosity, freedom to make life choices, and freedom from corruption. 
"Average happiness and our country rankings, for emotions as well as life evaluations, have been remarkably stable during the three COVID-19 years," John Helliwell, a professor at the University of British Columbia who edited the report, said in a statement.  "Changes in rankings that have taken place have been continuations of longer-term trends, such as the increases seen in the rankings of the three Baltic countries." 
"Even during these difficult years, positive emotions have remained twice as prevalent as negative ones, and feelings of positive social support twice as strong as those of loneliness," Helliwell added. 
The report suggests several factors contribute to a country's well-being, including the impact of governments and nonprofits, health services and social care, schools, the availability of businesses and work, community life, environmental agencies, legal systems, and belief systems.
The 2023 World Happiness Report: Top 20 happiest countries
Finland
Denmark
Iceland
Israel
Netherlands
Sweden
Norway
Switzerland
Luxembourg
New Zealand
Austria
Australia
Canada
Ireland
United States
Germany
Belgium
Czech Republic
United Kingdom
Lithuania
This story was reported from Cincinnati.