Yeti cooler recall: 1.9 million soft coolers and gear cases recalled over loose, failing magnets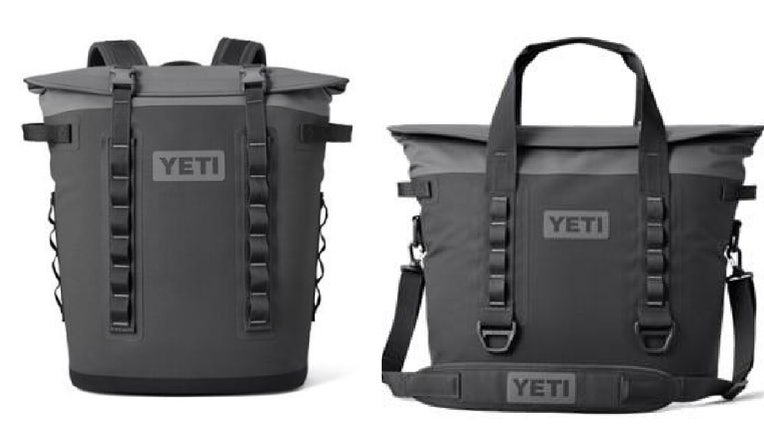 article
Nearly 2 million Yeti soft coolers and gear cases have been recalled over concerns that the magnet-lined closures can fail and detach from the cooler, posing a health risk if eaten, according to the U.S. Consumer Product Safety Commission (CPSC) and Yeti. An additional 40,000 were sold in Canada.
The agency said if eaten, the high-powered magnets could attract to each other or other metal objects in the body and become lodged in the digestive track, which could then cause "perforations, twisting and/or blockage of the intestines, infection, blood poisoning and death."
According to the recall notice, there have been 1,399 reports of the magnetic closures degrading or failing, or magnets missing or detached. So far, there have been no reports of people eating the magnets or being injured, the CPSC said.
The recall is for the following Yeti coolers: YETI Hopper M30 Soft Cooler 1.0 and 2.0, Hopper M20 Soft Backpack Cooler, and SideKick Dry Gear Case.
OTHER RECALL NOTICES
They were sold between March 2018 and Jan. 2023 at Dick's Sporting Goods, ACE Hardware, Academy Sports + Outdoors, YETI, Yeti.com, and Amazon.com, and other stores nationwide, according to the CPSC.
Anyone who has purchased these products should immediately stop using them and fill out a online form via Yeti's website. Yeti is offering refunds in Yeti gift cards or replacement products for those impacted.