Zilker Zephyr train shuts down after 22 years of business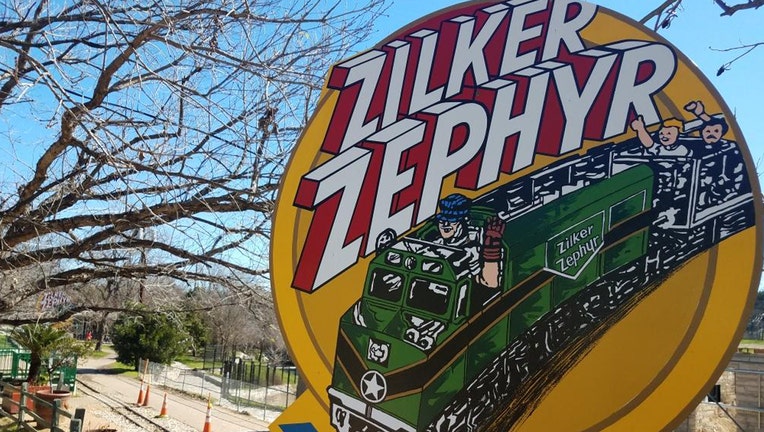 AUSTIN, Texas - The Zilker Zephyr train is saying goodbye to the City of Austin.
The family-owned business made its goodbye announcement on Facebook. "First, we want to thank the people of Austin for sharing the last two decades with us during your visits to Zilker Park. We are proud to say as native Austinites and a family-owned business, that these years have been a pleasure. We had a great experience in Zilker Park up until our closure of the Zephyr due to rainstorms in 2019."
The Zilker Zephyr has been an Austin landmark for the last 22 years. 
The family-owned business would give 20-25 minute train rides through Zilker Park.
In May 2019, the land underneath the tracks turn-around point was washed away following weeks of storms. In their Facebook post, the family-owned business explained that they had been working to repair the damage from erosion, and had even hired a professional engineer to oversee the project. However, the Zephyr's contract with the Austin Parks and Recreation Department would come to an end before the project could be completed.
"In October 2019, despite us spending countless hours and tens of thousands of dollars on designs and preparing paperwork for Texas Commission on Environmental Quality and City of Austin permits, all our efforts were met with us getting told that instead of allowing us to make the repair and offering us a contract extension, both the Concessions and Contracts committee and Austin Parks and Recreation Department board voted on putting the Zephyr contract out to bid," the business explained on Facebook. 
"We are sorry we have to say goodbye like this because the Zilker Zephyr has been our family's love and passion, and we know the people of Austin and around the world loved it as well. Again, thank you for allowing us to serve you the last 22 years," Zilker Zephyr said. 
Rudy Koski will have more on FOX 7 Austin at 5 p.m.