Arnold Palmer dies at age 87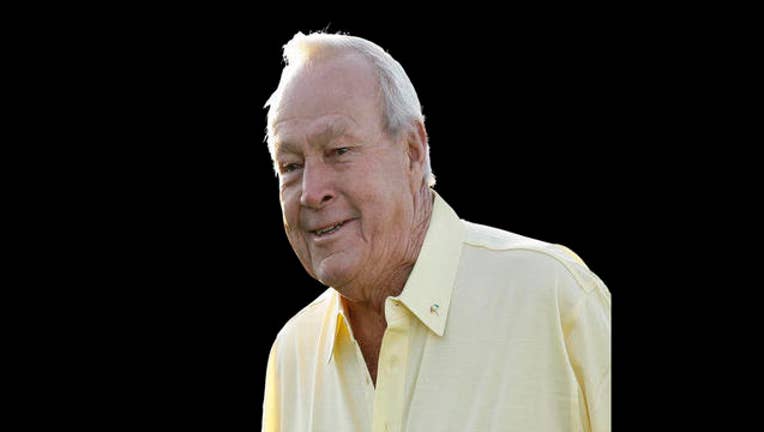 article
Arnold Palmer, one of the greatest golfers ever to pick up a club and the object of a massive fan base that called itself "Arnie's Army" as he recorded seven major victories, died Sunday at 87, according to the United States Golf Association.
Born in Latrobe, Pa., Palmer's endearing personality and skill on the links earned him the nickname "The King," during a career whose beginning coincided with the birth of television sports.
Palmer's long string of victories on the PGA tour began in 1955, and he became one of the sport's most recognizable personalities, along with Jack Nicklaus. Palmer's charismatic personality also made him a sought after pitchman, for several products, perhaps most famously Quaker State motor oil.
Palmer won the PGA Tour Lifetime Achievement Award in 1998, and in 1974 was one of the 13 original inductees into the World Golf Hall of Fame.
Palmer learned to play from his father, Milfred "Deacon" Palmer, who the club pro and greenskeeper at Latrobe Country Club.