Blue Jays beat Rangers 6-3 to win wild Game 5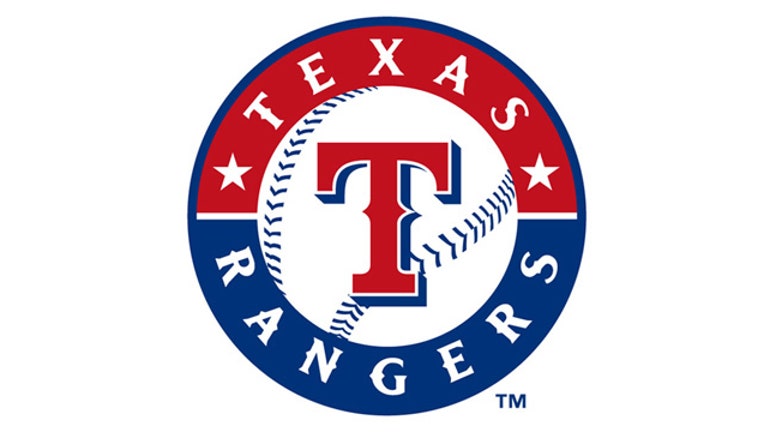 article
TORONTO (AP) — Jose Bautista wiped out the need for protests or umpire reviews with the Toronto Blue Jays' biggest home run since Joe Carter's historic shot.
Toronto earned its first trip to the American League Championship Series since Carter's World Series-ending drive in 1993, overcoming one of the craziest plays in playoff history when Bautista hit a three-run homer after three Texas Rangers errors for a 6-3 victory Wednesday in the deciding Game 5 of the Division Series.
"It's the most emotionally charged game that I've ever played," Bautista said.
The Blue Jays became the third team to win a best-of-five series after losing the first two games at home. The 2001 Yankees also did it against Oakland, and the 2012 Giants did it against Cincinnati. Both of those teams went on to reach the World Series.
"The odds were against us but I don't think these guys ever thought we were out of it," Blue Jays manager John Gibbons said.
Toronto, who led the majors in homers this season, will play the Royals, who beat Houston in Game 5 of their series, a rematch of the 1985 ALCS. Game 1 is Friday night in Kansas City.
"It doesn't really matter, we're just happy we're going to the next round," Blue Jays slugger Josh Donaldson said. "Whoever we play is a very, very good opponent."
Bautista's homer capped an event-filled, 53-minute seventh inning that took a turn when Toronto catcher Russell Martin's seemingly routine throw back to the pitcher deflected off batter Shin-Soo Choo and allowed the tiebreaking to score.
"That was crazy," Blue Jays starter Marcus Stroman said. "With all that happened, we did a good job of keeping our emotions in check."
The Blue Jays filed a protest after an umpire review ruled Rougned Odor was allowed to cross home plate. Toronto fans pelted the field with debris during the 18-minute delay.
The Rangers started the bottom half by making errors on three straight groundballs, and Toronto rallied. Benches cleared twice in the Blue Jays' half of the inning.
Roberto Osuna got the final five outs for his first postseason save.
Osuna turned toward the outfield after striking out Wil Venable, looked to the sky and was mobbed by his teammates as jubilant fans rocked the Rogers Centre.
After Edwin Encarnacion tied it 2-all with a second-deck drive off tough-luck loser Cole Hamels in the sixth, Odor led off the seventh with a single and went to third on a sacrifice and groundout.
With Choo up, Martin's throw back to reliever Aaron Sanchez deflected off Choo and dribbled toward third base.
Home plate umpire Dale Scott initially ruled it a dead ball but, after Rangers manager Jeff Banister questioned the call, the umpires huddled and Odor was sent home. Martin was given an error.
"I just caught the ball and threw it back very casually and it hit his bat and then next thing you know run scores," Martin said. "It's never happened in my life before. It's just one of those moments, and it created an opportunity for us to do something special."
Scott acknowledged making a mistake with his initial ruling.
"I was mixing up two rules," Scott said. "If there's no intent, if he's not out of the box, that throw is live."
Fans littered the field with objects during the delay as umpires sorted out a play that is certain to rank up there with Derek Jeter's Jeffrey Maier homer in 1996 or Reggie Jackson's hip block of a throw in the 1978 World Series as one of the craziest in the postseason.
"We went in the tunnel back there (behind the dugout) to get out of the way," Rangers pitcher Sam Dyson said of the barrage of bottles and other items.
According to rule Major League Baseball rule 6.03(a)(3), the batter is not to be charged with interfering with the catcher if the batter is still in the batter's box and doesn't make a movement to block or disrupt the throw.
This type of play is not subject to manager's review but Scott, the crew chief, after discussing the ruling with Blue Jays manager John Gibbons, called an umpire's review. After a delay of 2 minutes, 32 seconds, the play stood and fans continued to throw objects on the field.
The Blue Jays filed a protest.
No need for the paperwork, though.
The Rangers made three consecutive errors to start the bottom half, with Martin reaching on a fielding error by shortstop Elvis Andrus to start it off.
Kevin Pillar followed with a grounder to first, but Martin was safe at second on an errant throw by Mitch Moreland.
After Dalton Pompey pinch ran for Martin, Ryan Goins followed with a sacrifice bunt. Adrian Beltre fielded the ball and threw to third, but Andrus dropped the ball for his second error of the inning, loading the bases for Ben Revere.
"This is the toughest moment of my career so far," Andrus said. "I feel like I let down my team and my city."
Revere grounded into a fielder's choice, with Moreland throwing Pompey out at the plate.
After Sam Dyson relieved Hamels, Donaldson tied it at 3 with a flare just beyond the reach of Odor at second, but Revere was forced out.
Bautista followed with a towering drive into the second deck, glaring at Dyson as he stood at home plate to admire his go-ahead drive, enthusiastically flipping his bat away.
"He's been known to hit dramatic home runs and there ain't a better time," Gibbons said. "This is his first opportunity on a national stage and he rose to the occasion."
With some fans continuing to litter the field, Encarnacion turned to face the crowd and appealed for calm, lifting his bat and helmet over his head. Dyson took exception and walked over to confront Encarnacion, leading to both dugouts and both bullpens emptying.
"I told him Jose needs to calm that down, respect the game a little more," Dyson said.
During the scrum that was quickly dissolved, 20 Toronto police officers stood across the outfield, while others gathered along the foul lines. Police later took position on the roof of the Rangers' first base dugout before the bottom of the ninth.
Encarnacion and Chris Colabello both singled when play resumed, but the bat-around inning ended when Troy Tulowitzki fouled out. Dyson made contact with Tulowitzki as he walked off, leading benches to clear again, with Texas catcher Chris Gimenez shoving Tulowitzki.
Texas opened the scoring in the first when Delino DeShields scored on a fielder's choice by Prince Fielder. Choo homered off Marcus Stroman in the third to make it 2-0.
Choo's homer was the first for the Rangers since Odor connected off David Price in the seventh inning of Game 1.
Toronto cut the deficit in half in the third on Bautista's two-out double.