Correa error costly, Astros fall to KC 9-6, ALDS tied at 2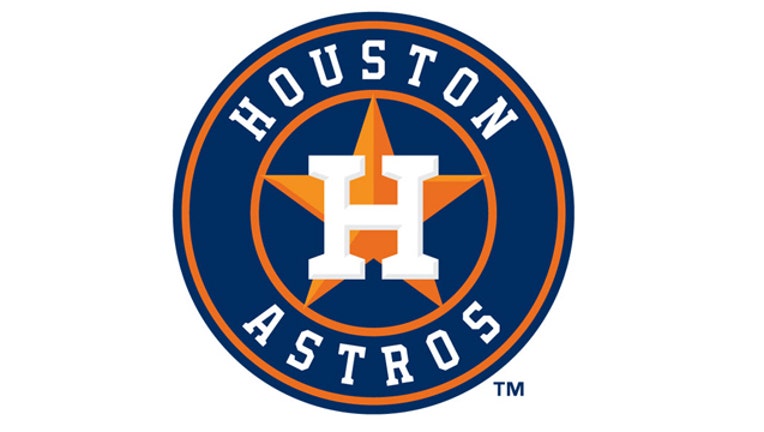 article
HOUSTON (AP) — Carlos Correa did so many things right for the Houston Astros on Monday.
It was the rookie shortstop's one mistake, however, that will be the lasting memory of Houston's 9-6 loss to Kansas City on Monday, sending their AL Division Series to a deciding Game 5.
Correa couldn't handle a deflected grounder that might have been a double-play ball, helping the Royals rally for five runs in the eighth inning.
Correa homered twice, doubled, singled and drove in four runs. Houston took a 6-2 lead into the eighth, but a tough error charged to the 21-year-old keyed the Royals' comeback to even the matchup at two games apiece.
"I missed it. That's what happened," Correa said. "I wish I was perfect. I wish I could do everything perfect, but I'm not. I'm human."
Game 5 will be back in Kansas City on Wednesday night. Johnny Cueto is set to start for the Royals against Collin McHugh.
"Everyone that watched that game, everybody that was a part of that game knows how difficult it is to feel like that game was closing in our favor and then have it not go our way," Astros manager A.J. Hinch said.
"But it's big boy sport. We'll adjust, and we will be ready to play," he said.
Correa and the rest of the Astros know they must look ahead and not dwell on the tough loss.
"We can't do anything by beating ourselves up right now," Correa said. "We have to focus on the next game and try to win it."
Late in the game, a tweet from the account of Texas Gov. Greg Abbott congratulated the Astros on advancing to the AL Championship Series. Abbott later tweeted for his personal account: "No predictions. Just support."
The AL champion Royals opened the eighth with five straight singles off relievers Will Harris and Tony Sipp, with RBI hits by Lorenzo Cain and Eric Hosmer making it 6-4 and leaving the bases with no outs.
Kendrys Morales followed with a hard, one-bouncer off Sipp's glove. The ball took two more hops and got past the top of Correa's mitt, rolling into center field as two runs scored to tie it at 6.
"Just a weird spin on the ball and tough play," Sipp said. "I'm sure it was tougher than it looked. Game of inches, and I barely missed it."
Alex Gordon's RBI groundout off Luke Gregerson later in the inning put Kansas City ahead.
"I take my chances with six outs left with Harris, Sipp and Gregerson," Hinch said. "It just didn't work out today."
Hosmer launched a long, two-run homer in the ninth for insurance.
Ryan Madson (1-0) gave up two home runs in the seventh and still got the win. Wade Davis pitched two scoreless innings for his second save.
Sipp took the loss.
"We have lost like this before, but it's been in May or June and not on this stage," right fielder George Springer said. "Stuff like this happens. It's not ideal, but it happens."
Colby Rasmus homered for Houston, his fourth in five playoff games this October. Carlos Gomez also connected for the Astros.
Correa went 4 for 4 and was hit by a pitch.
Plunked by Yordano Ventura his first time up, Correa answered with a solo homer to tie it in the third. He put Houston on top with an RBI double in the fifth and became the youngest player with a multihomer game in AL playoff history with a two-run shot off Ryan Madson in the seventh for a 6-2 lead.
At 21 years and 20 days old, Correa became the youngest player in franchise history to homer in the playoffs, the youngest shortstop to do it in the postseason in major league history and sixth-youngest player overall.
He's just the second player in franchise history to hit two homers in a postseason game, joining Carlos Beltran, who did it in 2004.
Salvador Perez hit a two-run homer in the second to give the Royals an early lead. But Houston starter Lance McCullers retired 15 of the next 18 batters, leaving after hitting Perez with a pitch with one out in the seventh.
Ventura yielded four hits and three runs in five innings. He was pitching on short rest after taking the loss in a start limited to two innings because of a rain delay in Houston's 5-2 win in the opener.
Rasmus, who homered in the AL wild-card win over the Yankees, hit his third home run of the ALDS when he followed Correa's second shot with a home run off the foul pole in right field in the seventh.
GLAD HE'S OK: Two pitches before his home run, Perez fouled a ball into the stands down the first base line and it struck a young boy. Perez looked concerned and took a second to get back in the box. Later, a team official said the boy was fine after being treated by first aid at the ballpark.