Georgetown Eagles headed to 5A Baseball State Finals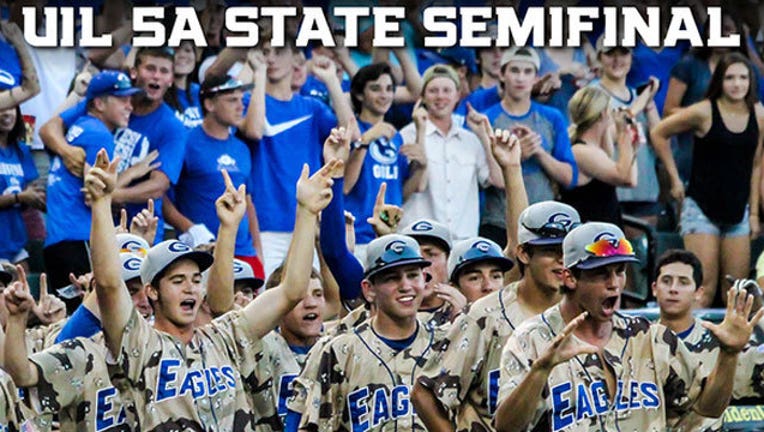 article
Georgetown head baseball coach Adam Foster lobbying for a record UIL crowd at Dell Diamond.
Surely the program's first ever State Tournament showing would bring over 6500 fans.
It was the rowdy scene in Georgetown about 2 and a half hours before game time.
No need to bus out too early considering Dell Diamond is a mere 16 miles away for the Eagles.
Their opponent Aledo had to cover about 200!
The crowd was a sea of blue and white!
7,047 in attendance, officially the biggest crowd to ever watch a high school game at dell diamond.
After a TJ Raguse triple....
He comes in on the first of four Aledo errors!
1-0 GTown
Senior Justin McGinnity hits the seeing eye single up the middle
2-1 Eagles
In the 3rd Texas A&M signee Jordan Janca triples in Raguse, then scores on a throwing error.
Gtown rolls to the 8-2 win...
They will advance to tomorrow's State Championship game against prosper in Primetime @ 7pm.