Pistorius family reports threats ahead of murder sentence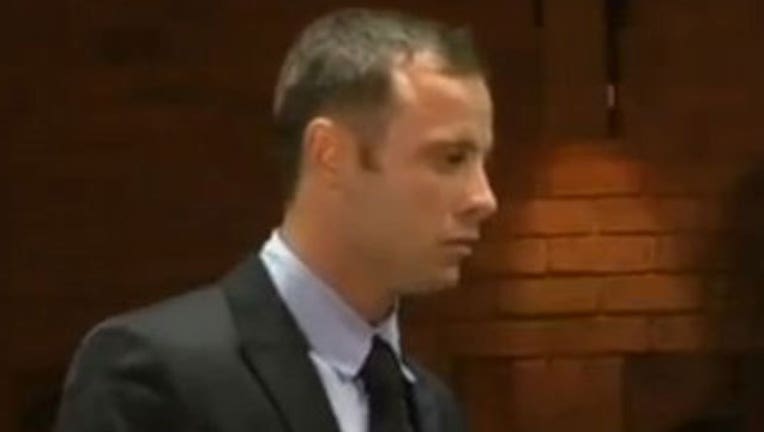 article
JOHANNESBURG (AP) — Oscar Pistorius and other relatives have been threatened in an extortion attempt ahead of the former track star's sentencing on July 6 for the murder of girlfriend Reeva Steenkamp, Pistorius' family said Monday.
South African police said they are investigating alleged threats of violence made in WhatsApp messages to Arnoldus Pistorius, a cousin of the double-amputee Olympian.
"We are aware of the allegations," said Brig. Hangwani Mulaudzi, spokesman for the Hawks, a police investigative unit.
The man who sent the messages initially told Pistorius' cousin that he had evidence that would undermine testimony for the prosecution at Pistorius' sentencing hearing last week, said Anneliese Burgess, a spokeswoman for the Pistorius family.
The man wanted payment for the alleged evidence and became "very abusive" when it became clear that he wouldn't get it, Burgess wrote in an email to The Associated Press. The man threatened to arrange for Pistorius to be assaulted in jail if he is sent back there, according to a transcript of a text message reported by City Press, a South African newspaper.
Pistorius, who fatally shot Steenkamp in his home early on Valentine's Day in 2013, is currently under house arrest after an appeals court overturned an initial manslaughter conviction against him and changed that to murder.
He served one year in prison for manslaughter. The minimum sentence for murder is 15 years in prison, though a judge can reduce that sentence in some circumstances.
In March, South African police said Pistorius was the target of a scam in which a man posing as a prosecution official offered to quash his murder conviction in exchange for $16,400. A man was arrested in a police sting operation.