Rangers-Astros Game 1 was the most watched LCS game since 2015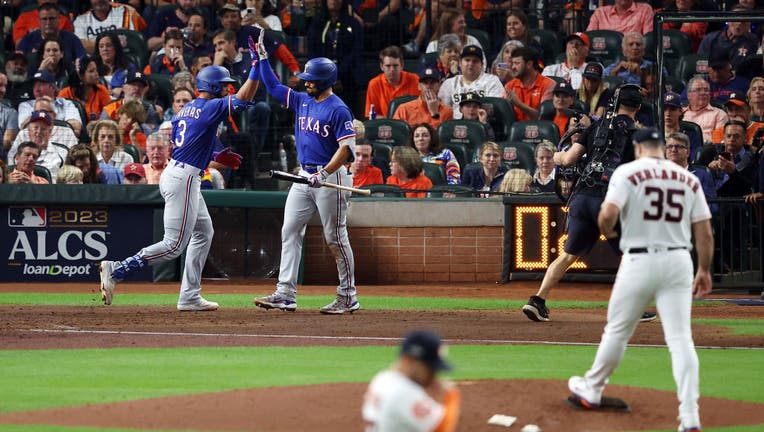 article
All eyes were on the Lone Star State on Sunday night as the Texas Rangers took on the Houston Astros in the first game of the American League Championship Series.
Game 1 of the Rangers and Astros series averaged 7,266,000 viewers, according to FOX Sports PR.
That's the highest rating for Game 1 of a series since the Rangers and Yankees squared off in 2010, and it is the most-watched LCS game on any network since the Chicago Cubs played the New York Mets in 2015.
It was a 28% increase from ALCS Game 1 between the Astros and Yankees last year.
While the Rangers beat the Astros 2-0 in Game 1, Houston won the viewership battle.
Austin, San Antonio and Detriot rounded out the top 5 for game viewership.
Game 3 of the ALCS is Wednesday night in Arlington.
First pitch will be at 7:03 p.m. on FS1.
The Rangers have a 2-0 lead in the series.
Top Viewership by Market
Houston
Dallas
Austin
San Antonio
Detroit