Rangers-Astros Game 7: The history of Game 7s for the teams, managers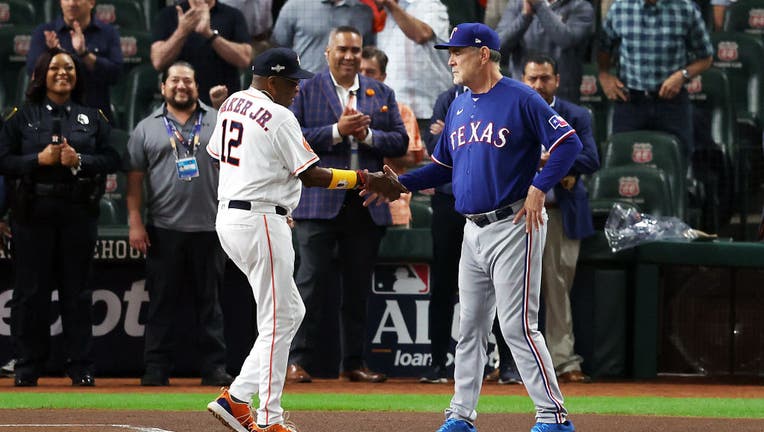 article
The Texas Rangers and Houston Astros will face off in Game 7 of the ALCS on Monday night.
While the two teams have never faced off in a playoff Game 7 before, the franchises and their managers have.
Game 7s in MLB History
There have been 59 Game 7s in the history of the LCS and the World Series.
Teams have gone 30-27 in games played at their home stadiums.
In ALCS and NLCS game 7s, the home teams are 11-6.
Texas Rangers Game 7 History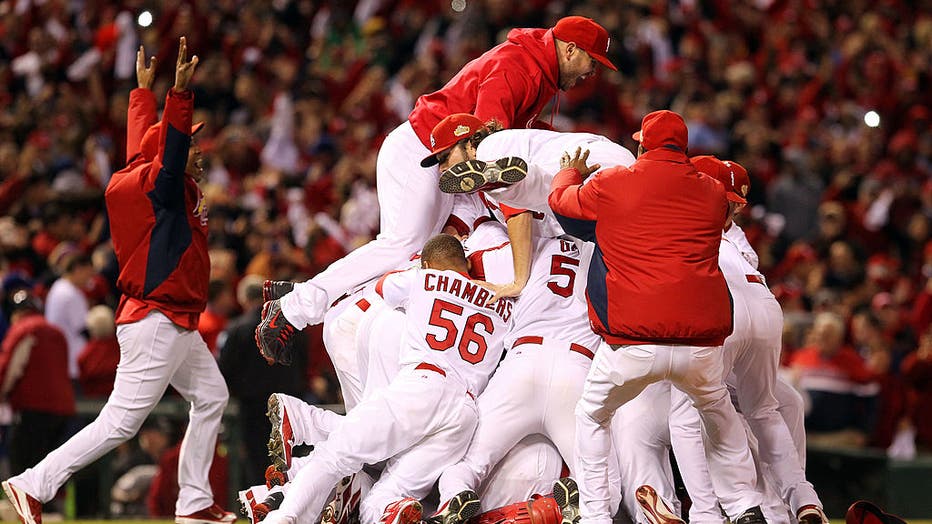 ST LOUIS, MO - OCTOBER 28: The St. Louis Cardinals celebrate after defeating the Texas Rangers 6-2 to win the World Series in Game Seven of the MLB World Series at Busch Stadium on October 28, 2011 in St Louis, Missouri. (Photo by Jamie Squire/Getty
The Rangers only winner-take-all in franchise history was Game 7 of the 2011 World Series against the St. Louis Cardinals.
Texas lost that game 6-2.
Houston Astros Game 7 History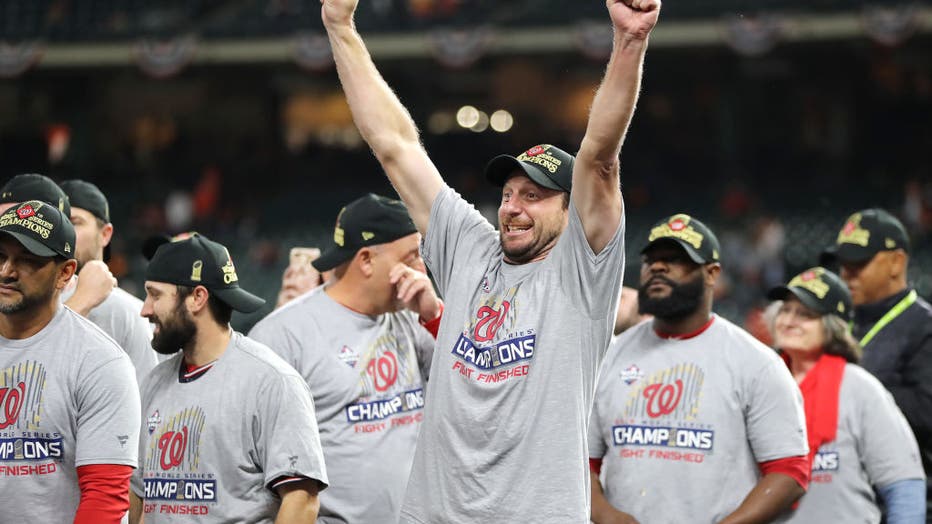 HOUSTON, TEXAS - OCTOBER 30: Max Scherzer #31 of the Washington Nationals celebrates after the team defeated the Houston Astros 6-2 in Game Seven to win the 2019 World Series in Game Seven of the 2019 World Series at Minute Maid Park on October 30, 2
The Houston Astros are 2-3 in Game 7s in franchise history.
That includes the 2019 World Series, where Max Scherzer started the game for the Washington Nationals.
2004 NLCS: Cardinals 5, Astros 2
2017 ALCS: Astros 4, Yankees 0
2017 World Series: Astros 5, Dodgers 1
2019 World Series: Nationals 6, Astros 2
2020 ALCS: Rays 4, Astros 3
Bruce Bochy Game 7 History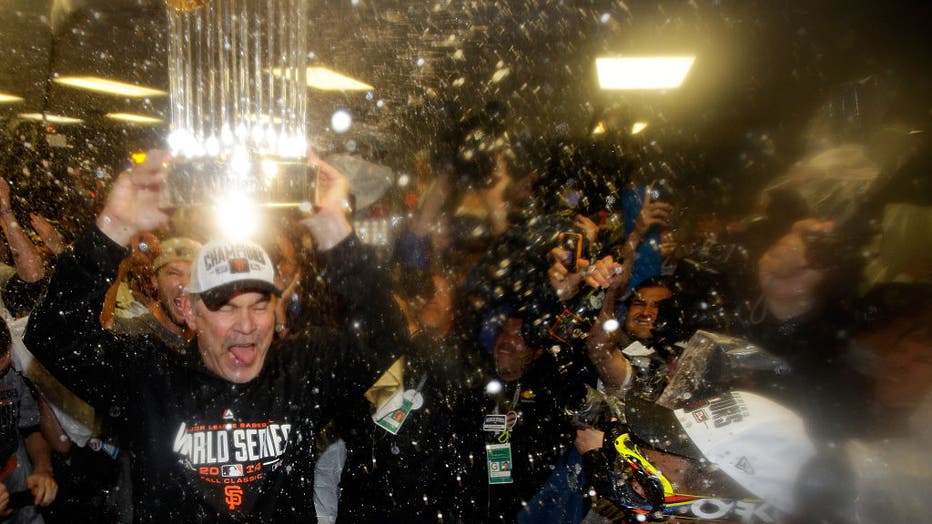 KANSAS CITY, MO - OCTOBER 29: Bruce Bochy #15 of the San Francisco Giants celebrates with The Commissioner's Trophy in the locker room after a 3-2 win over the Kansas City Royals in Game Seven of the 2014 World Series at Kauffman Stadium on October 2
Texas Rangers manager Bruce Bochy has never lost a Game 7 in his career.
Bochy's Giants beat the St. Louis Cardinals in the 2012 NLCS and Kansas City Royals in the 2014 World Series.
2012 NLCS: Giants 9, Cardinals 0
2014 World Series: Giants 3, Royals 2
Dusty Baker Game 7 History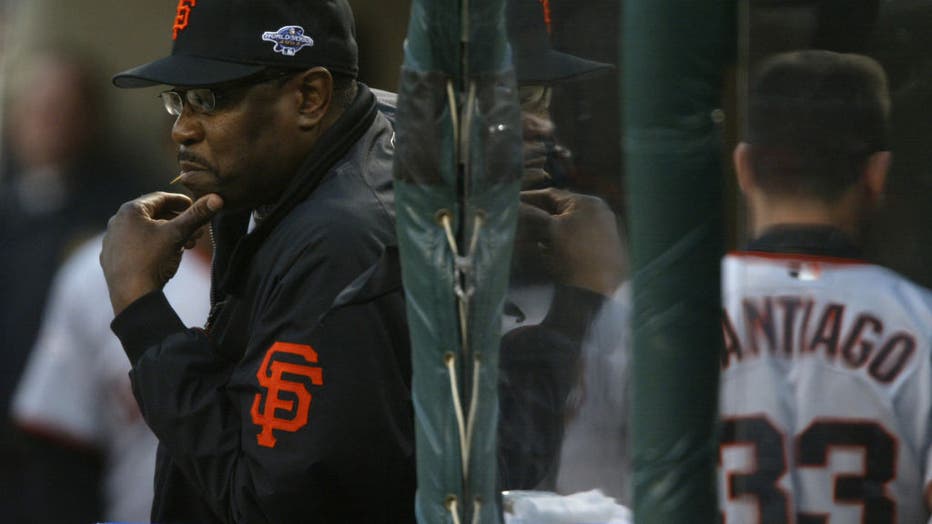 San Francisco Giants manager Dusty Baker watches the action from the dugout during their against the Anaheim Angels in the third inning for game 6 of the World Series at Edison Field in Anaheim on Saturday, October 26, 2002. (SAN JOSE MERCURY NEWS /
Houston Astros manager Dusty Baker has never won a Game 7 in his career as manager, going 0-3.
In the 2002 World Series, his Giants lost to the then-Anaheim Angels.
In the 2003 NLCS, his Cubs team lost to the then-Florida Marlins.
While Baker was managing the Astros, Houston lost to the Tampa Bay Rays at Globe Life Field in the 2020 ALCS.
2002 World Series: Angels 4, Giants 1
2003 NLCS: Marlins 9, Cubs 6
2020 ALCS: Rays 4, Astros 2