Starr resigns as Baylor law professor, severs school ties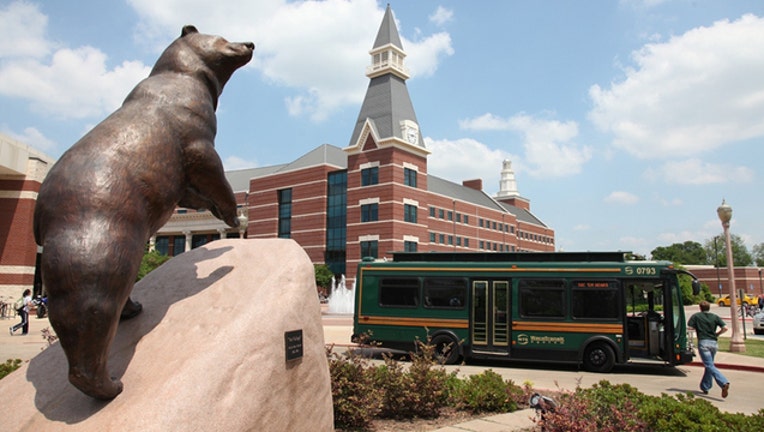 article
AUSTIN, Texas (AP) — Former Baylor University President Ken Starr resigned his post as a law school professor Friday, severing his last tie with the faith-based campus still reeling from a sexual assault scandal involving its football team.
Starr, an ex-prosecutor best known nationally for zealously pursuing charges against former U.S. President Bill Clinton in a 1990s White House sex scandal, had in more recent years been a high-profile face of Baylor. But he lost his job as president in May and later stepped down as chancellor amid allegations the school in the central Texas city of Waco mishandled several cases in which football players were accused of attacking women.
Successful football coach Art Briles also was ousted.
Baylor, the nation's largest Baptist university, said in a joint statement issued with Starr that he "will be leaving his faculty status and tenure" with the law school in a separation that was mutually agreed upon. It was Starr's final remaining Baylor positon.
"Baylor wishes Judge Ken Starr well in his future endeavors," the statement said. "Judge Starr expresses his thanks to the Baylor family for the opportunity to serve as president and chancellor and is grateful for his time with the exceptional students of Baylor University who will lead and serve around the world."
Last year, Starr ordered an investigation by the Pepper Hamilton law firm to review Baylor's handling of sexual assault cases after months in which he stayed mostly silent on the issue. Starr took over as the university's president in 2010, about a decade after he investigated Clinton's sexual relationship with White House intern Monica Lewinsky.
Starr's demotion from all but the law school professorship followed the law firm's scathing 13-page summary report that found Baylor, under Starr's leadership, did little to respond to accusations of sexual assault involving football players.
Investigators said football coaches and athletics administrators at the school had run their own improper investigations into rape claims and that, in some cases, they chose not to report such allegations to an administrator outside of athletics.
By mounting their own "untrained" investigations and meeting directly with a complainant, football staff "improperly discredited" complainants' claims and "denied them a right to a fair, impartial and informed investigation."
Investigators also found that Baylor was too slow to enact federally required student-conduct processes, and that administrators failed to identify and eliminate a "potential hostile environment" for victims.
The football team nonetheless enjoyed unprecedented success recently, including two Big 12 championships in the last three years. In 2014, Baylor opened a new, $250 million on-campus football stadium.
Starr had been a high-profile fan and often ran on the football field with Baylor students in pregame ceremonies. But as sexual assault investigations began, Starr provided only brief comments — even as criticism began to intensify.