World Series: Texas Rangers selling a $250 meal at Globe Life Field
ARLINGTON, Texas - The Texas Rangers are going all out for the World Series and that includes with their concessions.
The team announced a few crazy food items they will be selling during the showdown against the Arizona Diamondbacks.
Lobster Roll Triple Play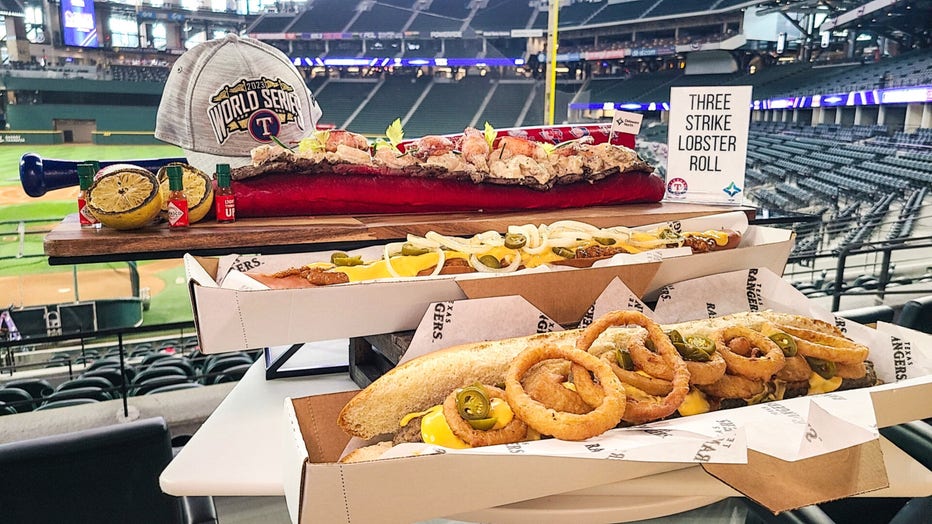 The Rangers are taking their famous Boomstick to the next level.
Delaware North, the team's food service and retail partner announced an entire feast that will be available for the World Series.
For $250 you get three massive foods:
Three Strike Lobster Roll - a 2-foot-long, soft, freshly baked bun, generously filled with lobster in a light sauce and crowned with tenderloin medallions
Boomstick Burger - A two-foot long Nolan Ryan Beef patty topped with chili, nacho cheese, jalapeños and onion rings on a brioche bun
Boomstick - A two-foot-long, 1-pound hot dog covered in chili, cheese, jalapeños and onion
Only 10 of the meals will be sold per game.
You can buy them at Stand 24 at the top of Section 133.
Heim Hammer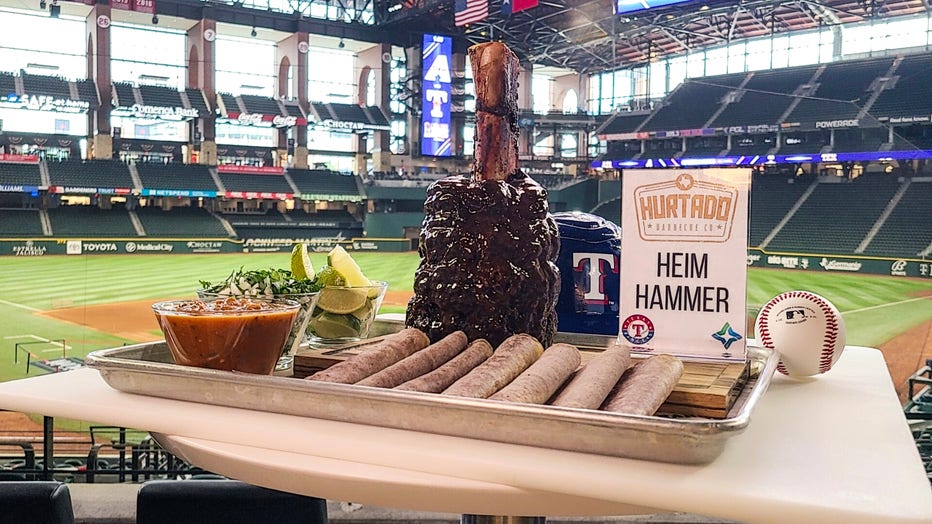 Hurtado's BBQ is offering up this mouth-water treat.
The meal named after Rangers' catcher Jonah Heim features a substantial beef shank that is hand-carved to make delicious street tacos.
The meal is available for $99 at Hurtado's BBQ near Section 141.
The BBQ stand said that they sold out of the Heim Hammer in about an hour on Game 1.
Game One of the World Series is Friday night at Globe Life Field.