Timeline: Baylor contends with series of sex-assault reports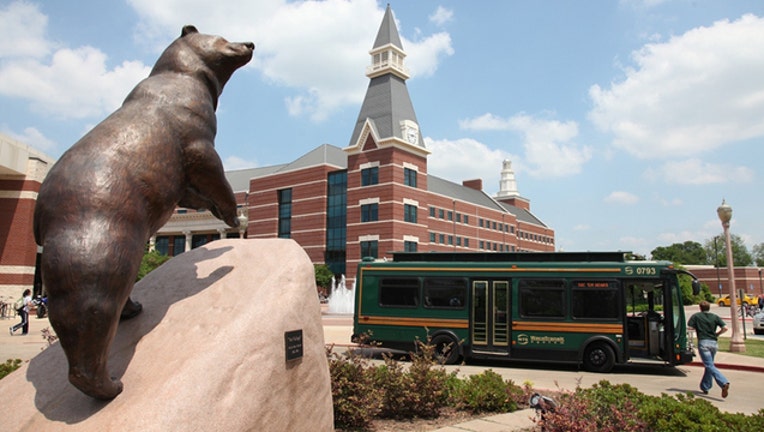 article
WACO, Texas (AP) — Baylor University, the largest Baptist school in the U.S., has been contending for the past year with cascading reports of sexual assaults committed by football players and, more broadly, complaints by students, alumni and others that officials at the university in Texas failed to adequately investigate rape claims for years.
The following is a chronology of events on Baylor's campus:
Jan. 23, 2014: Tevin Elliott, a 2011 Big 12 honorable mention as a sophomore defensive end for the Bears, is convicted of two counts of sexual assault and sentenced to 20 years in prison.
Aug. 21, 2015: Elliott's conviction appeared to receive little attention outside the central Texas city of Waco, where Baylor is located, until Sam Ukwuachu is convicted of sexually assaulting another student and later sentenced to six months in jail and probation. Ukwuachu was an All-American defensive end at Boise State before being dismissed from the team and transferring to Baylor. He never played for the Bears after being ruled ineligible in 2013 and suspended in 2014.
Chris Petersen, Boise State's coach at the time, says he "thoroughly apprised" Baylor coach Art Briles about disciplinary infractions that led to Ukwuachu's dismissal from Boise State. Briles contends he did not know the details about why the player left Boise State.
Aug. 26, 2015: The Big 12 announces that it would begin crafting a new policy requiring more diligence when looking into athletes' past disciplinary issues. Big 12 Commissioner Bob Bowlsby says the new rule will be structured like one implemented by the Southeastern Conference. The SEC prevents schools from accepting transfers who have been dismissed from another team for "serious misconduct," defined as sexual assault, domestic violence or other forms of sexual violence.
Feb. 1: ESPN's "Outside The Lines" reports that three Baylor students say the school failed to act on their allegations that they were sexually assaulted by Elliott. One of the students said she was told by an administrator that Baylor had received multiple complaints against Elliott.
Feb. 7: President and Chancellor Ken Starr issues a statement saying, "Our hearts break for those whose lives are impacted by execrable acts of sexual violence."
Feb. 12: Baylor announces new efforts to improve how it addresses sexual assault, part of a $5 million commitment. The initiative includes adding another investigator to the school's Title IX office, improving case management systems and boosting services at the school's counseling center.
Feb. 18: Federal statistics show Baylor did not report a single instance of sexual assault from 2008 to 2011, a finding that stands in sharp contrast to other private and public schools that made multiple reports over the same period. Colleges and universities are required to report crime statistics to the U.S. Department of Education.
April 13: Shawn Oakman, a celebrated player once considered an NFL prospect, is accused of sexually assaulting a woman at his apartment.
May 13: University officials announce they have received a law firm's report on how the school handled incidents of sexual assault. The university does not make the document public.
May 18: "Outside The Lines" reports that an examination of Waco police records over a five-year period found more allegations of violent incidents involving Baylor football players who were not charged, appeared to face little or no discipline from the team even though coaches and administrators knew about the allegations, and that some documents were shielded from public view.
May 24: Asked about media reports that the board of regents had voted to fire Starr, university spokeswoman Lori Fogleman says in an email, "Ken Starr is president and chancellor of Baylor University." Fogleman did not elaborate. In a separate statement issued by the university, Baylor says the board has not finished reviewing the report by Philadelphia law firm Pepper Hamilton "and we anticipate further communication will come after the board completes its deliberations."
May 26: Baylor's board of regents announces it has demoted Starr and fired the football coach, Briles, after the law firm's review revealed "a fundamental failure" in how the administration handled sexual assault allegations. It says Starr will vacate the presidency May 31 and stay on as chancellor. Athletic director Ian McCaw was placed on probation.