PHOTOS: Large, damaging hail hits Central Texas
AUSTIN, Texas - Viewers from across Central Texas sent in photos of hail as large as baseballs and softballs. Here's a look at the damaging hail from Sunday's storm.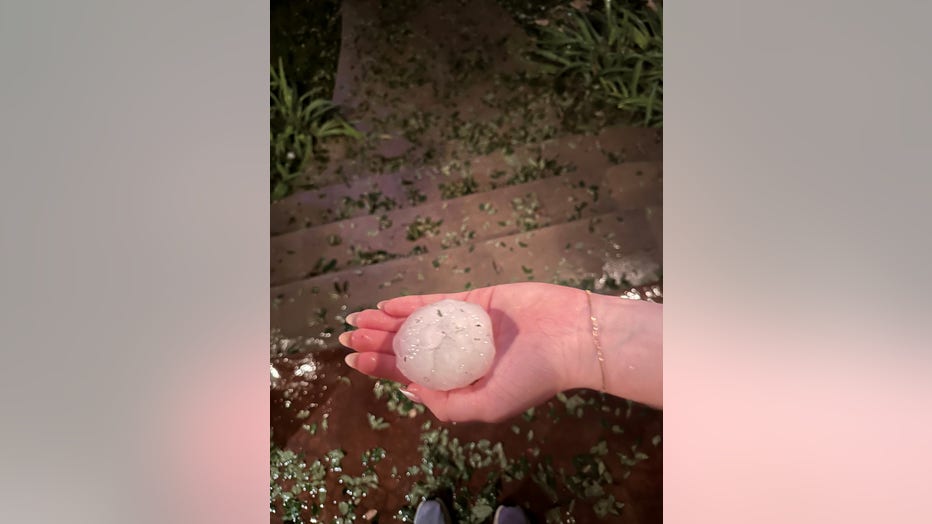 Hail in Georgetown. (Lindsey)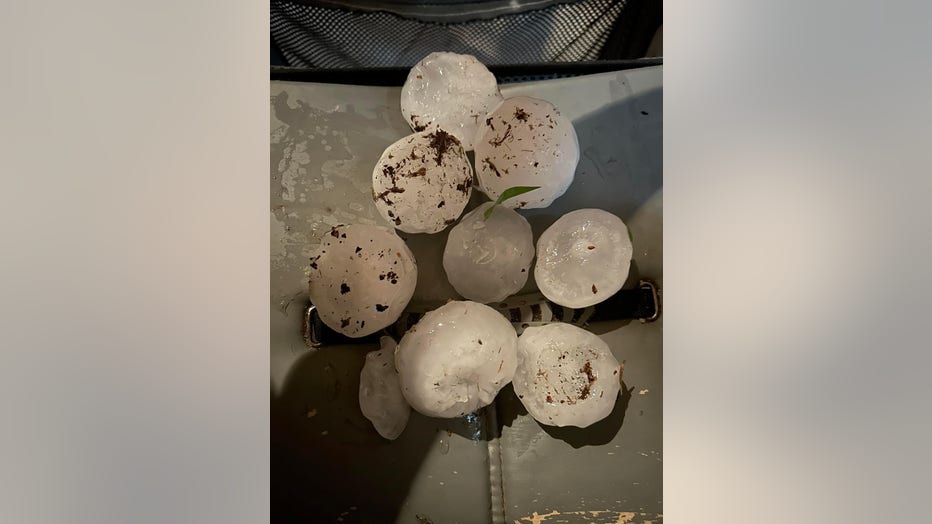 Hail in Round Rock. (Bianca)
READ MORE: Thousands remain without power after Sunday's severe storms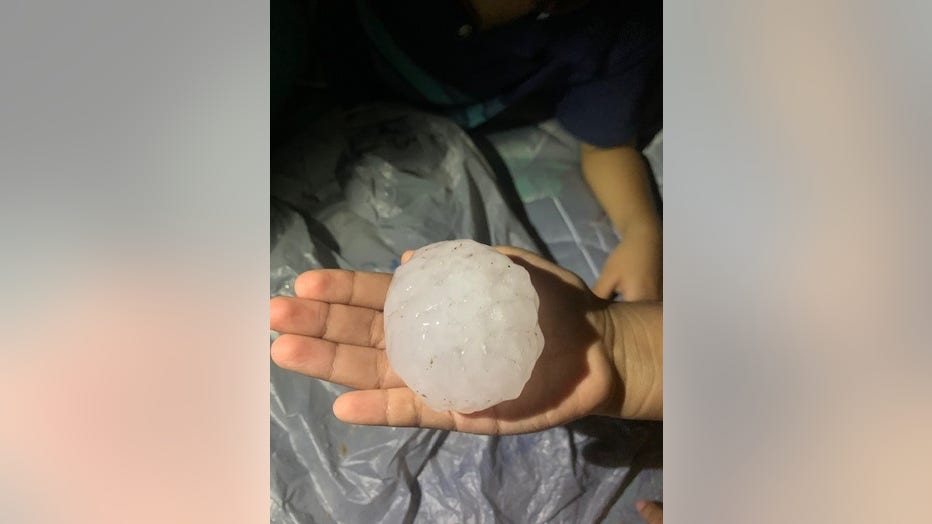 Near softball size hail in Round Rock near La Frontera.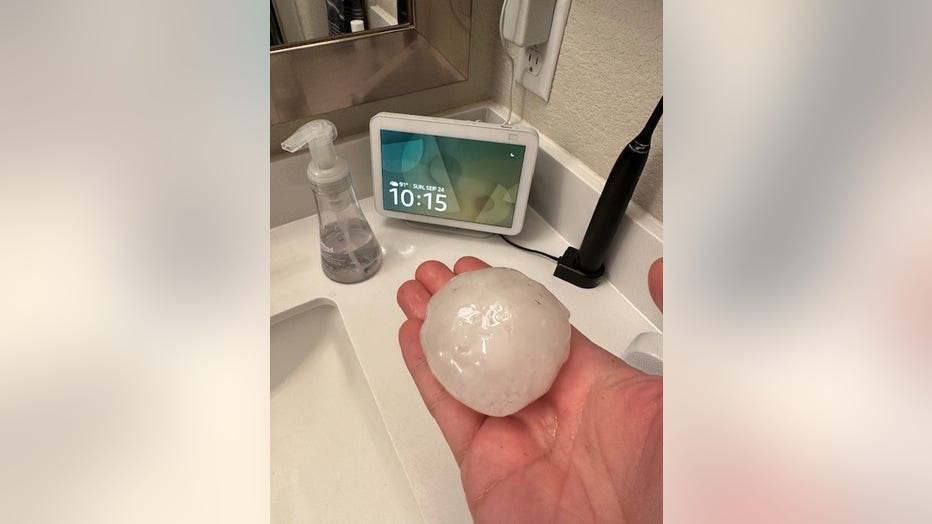 Hail in North Austin near Burnet and North Loop. (Martin Fischer)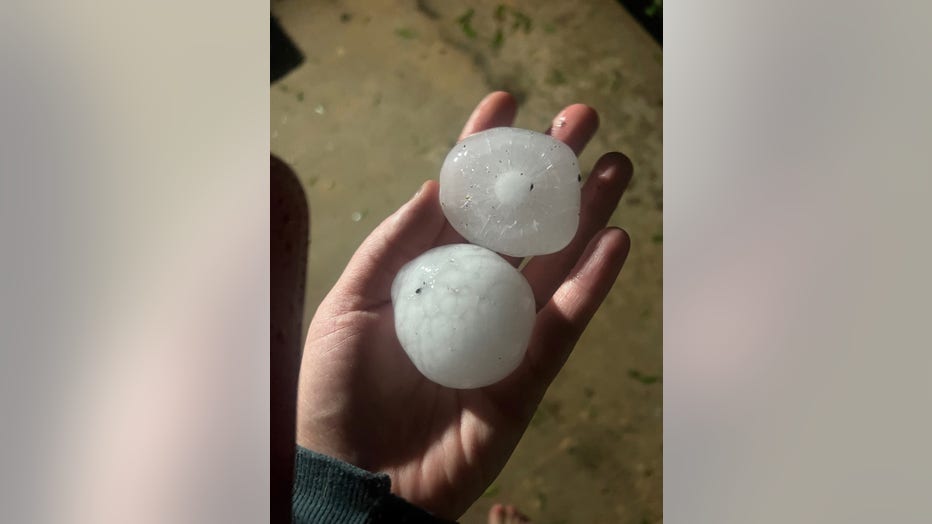 Hail in Round Rock's Cat Hollow neighborhood. (Julie Maalouf)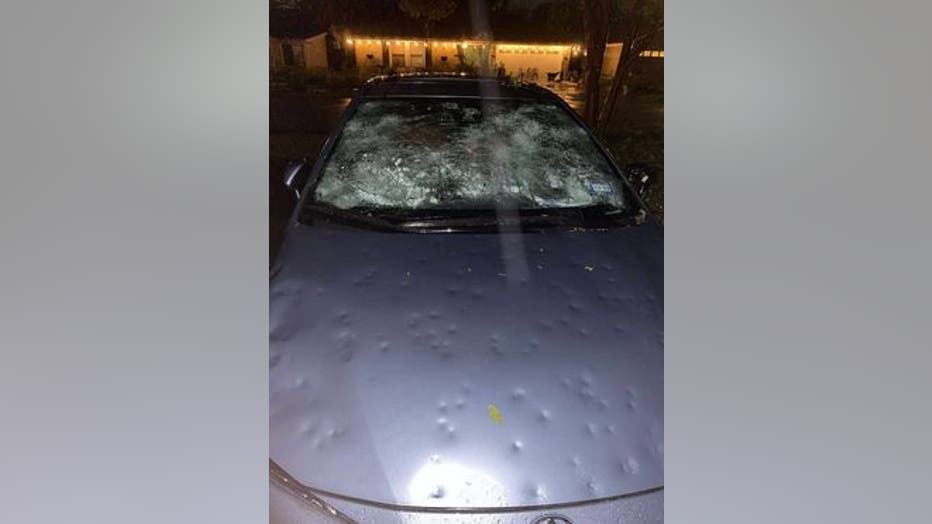 Hail damage in Round Rock. (Monic Magz)
Hail in Georgetown. (Kelly Horton Montiville)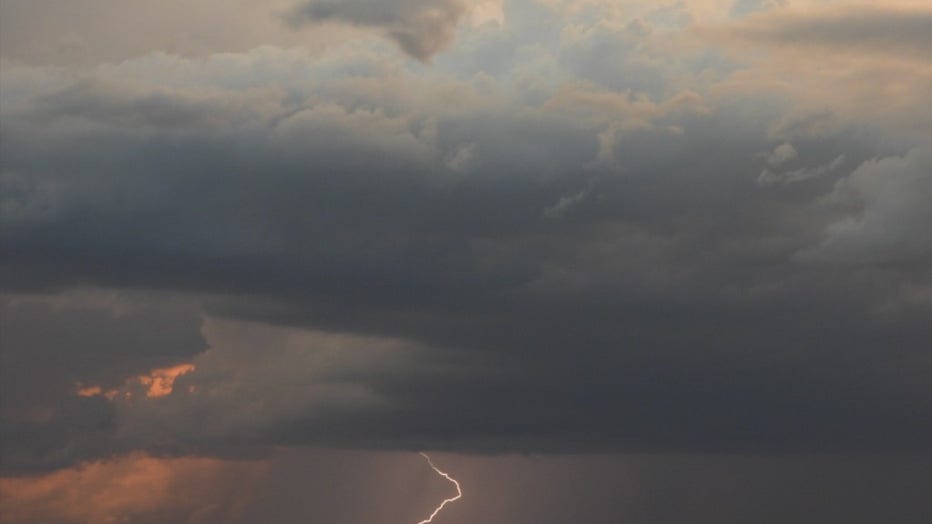 Lightning in Bertram. (Lorrie)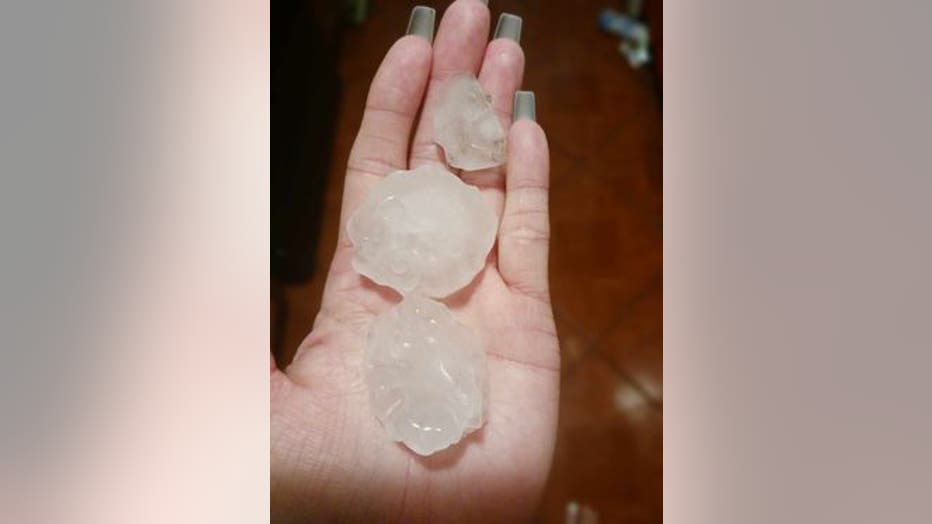 Hail in North Austin. (Jennifer Martinez Kingsbury)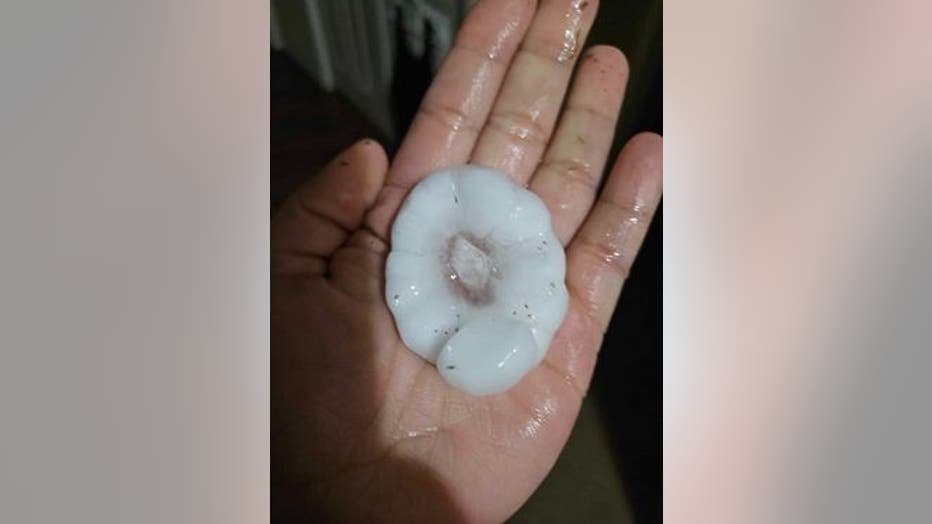 Hail in Georgetown. (Veronica Foster)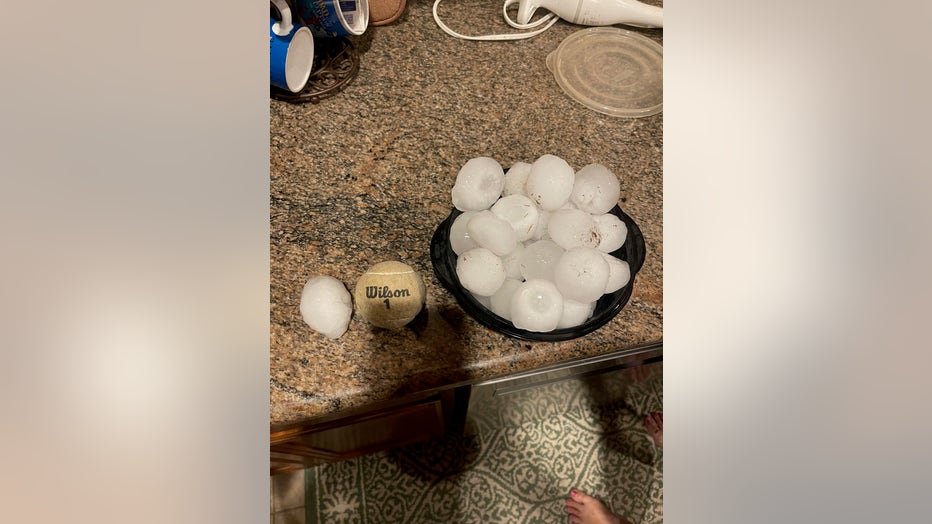 Hail in Georgetown off Shell Road. (David)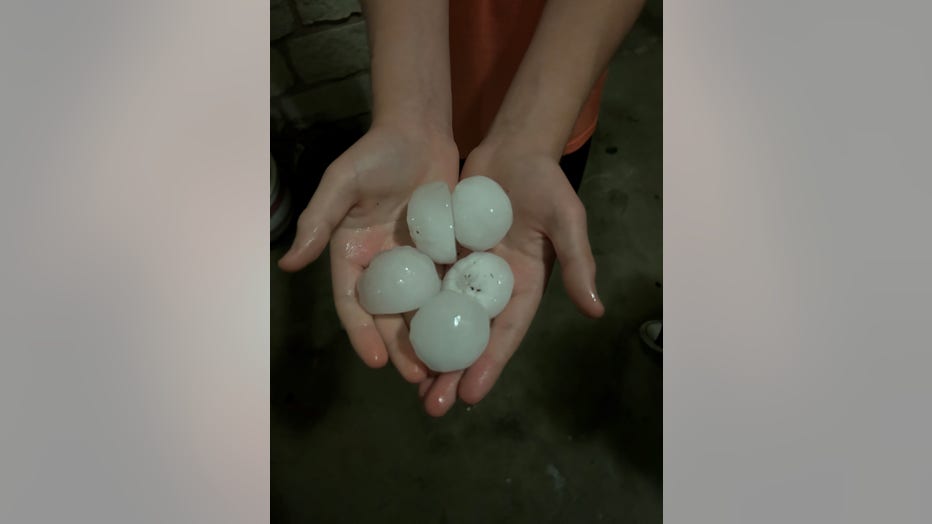 Hail in Georgetown. (Greg)
Round Rock hail damage. (Chelsea Aschenbeck)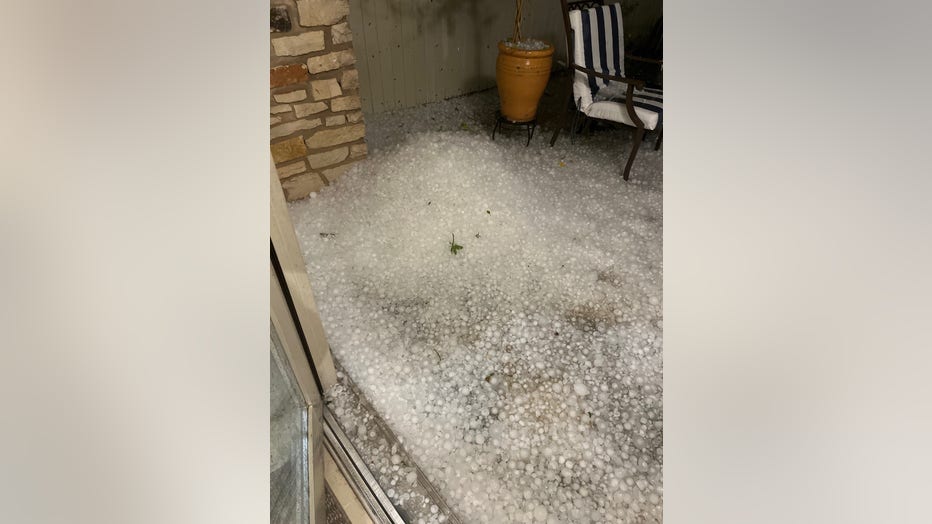 Hail on the porch in Central Texas. (Doyle Hudgins)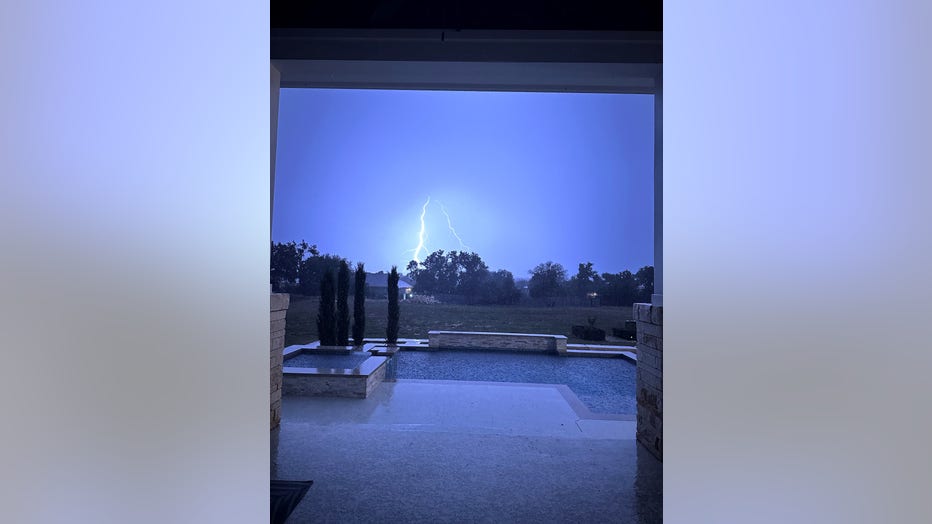 Lightning in Liberty Hill. (Jannah Mersiovsky)