Weather Facts: Spring Outlook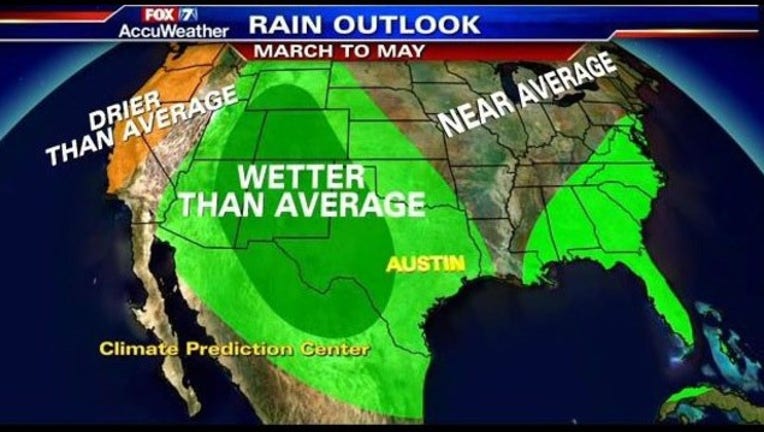 article
Spring officially arrives next Friday so let's look at the weather outlook for the new season and show you how El Nino may play a bigger role.
2015 has gotten off to a very soggy start and it all started last fall. Since September in Austin we have received two feet of rain. That is way above average and El Nino has played a key role in the rainy pattern.
The waters of the eastern pacific have warmed up enough to influence global patterns so El Nino has officially arrived. There is a 50 to 60% chance it will stay with us through the summer.
All the computer models show this evolving and influencing our weather in a positive way.
El Nino usually gives us rainy and cooler weather from march to May.
Looking back at the last two El Nino years, we did go through wet springs and summers. In fact during the 2007 event we picked up a year's worth of rain in 6 months.
This is promising because the outlook shows much of Texas wetter than average this spring. The higher frequency of rain events will keep the ground more saturated so when we do see heavy rain events we will get more runoff to help out the lakes if it rains in the right spots. We may also see an uptick on severe weather events.
Even with the rainy outlook, the experts from climate prediction center are not convinced we will get enough rain to erase the drought.
But with extra cloudy and rainy days this spring it may delay the summer-like heat and humidity.