Jobs offering student loan assistance more than double: study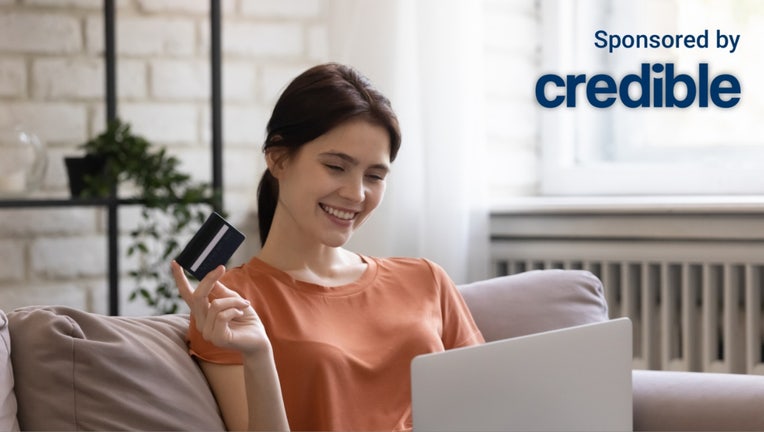 article
Americans have accrued more than $1 trillion in student loan debt and millions of borrowers will see their first student loan bill this October after a three-year pause. Many are turning to different sources for help – including their employers. 
In fact, the share of job descriptions that mention some kind of student loan assistance on Handshake, a job search platform targeting Gen Z, has more than doubled since 2019, according to the company's latest data.
Under current IRS rules, an employer could pay up to $5,250 per year toward an employee's student loans on a tax-free basis through Dec. 31, 2025.
At the moment, student loan debt in the U.S. totals $1.77 trillion, according to Education Data.org. And federal student loan balances account for 92.6% or $1.64 trillion of all student loan debt.
That debt could grow substantially. More than half (56%) of this year's graduates expect to carry student loan debt, according to Handshake. Additionally, a third said they plan to take on gig work and a full-time job– mostly due to expected financial need.
"The Class of 2024 is carrying formidable student loan debt, and almost half say the current economic news makes them feel pessimistic about their job search and future career," Handshake said in its report. "So it's no surprise they're anxious about their financial future."
If you hold private student loans and are struggling with debt, you could consider refinancing your loans to a lower interest rate to help you lower your monthly payments. Visit Credible to compare your options without affecting your credit score.  
Americans consider using credit cards to afford student loan payments: survey
Millions enroll in Biden's SAVE student loan repayment plan
After the Supreme Court struck down President Joe Biden's plan for widespread student loan forgiveness, the administration announced the Saving on A Valuable Education (SAVE) plan. This income-driven repayment (IDR) plan calculates monthly payments based on a borrower's income and family size, regardless of loan balance. Additionally, remaining balances could be forgiven after a certain number of years, according to the White House. 
Single borrowers earning $32,800 or less or a family of four earning $67,500 or less (amounts are higher in Alaska and Hawaii) would not owe loan payments, according to StudentAid.Gov. And borrowers with incomes above these limits would save at least $1,000 annually compared to other IDR plans.
"The Department of Education finalized our new income-driven repayment (IDR) plan, which would be the most affordable repayment plan in our country's history," Secretary of Education Miguel Cardona said in a live press webinar. 
As of September, more than 4 million student loan borrowers have enrolled in SAVE, according to an Education Department press release. 
"Millions of borrowers are already benefiting from enrollment in the SAVE plan, and I'm thrilled to see so many Americans submitting applications every day, Cardona said. "From day one of this administration, President Biden has focused on reducing the burden of student loan debt on working families, and we are not stopping now. 
"Enrollment is quick and easy, and we are working relentlessly to get the word out to borrowers about how millions can reduce their monthly student loan bills and save over a thousand dollars a year by enrolling in SAVE," Cardona continued.
Additionally, the Education Department will launch a 12-month "on-ramp" repayment program that extends from Oct. 1 to Sep. 30, 2024. 
"Financially vulnerable borrowers who miss monthly payments during this period are not considered delinquent, reported to credit bureaus, placed in default or referred to debt collection agencies," the White House said in a statement.
If you have private student loans, you won't benefit from a federal income-driven repayment plan, but you could refinance your loans to a lower rate to help you reduce your monthly payments. Visit Credible to speak with an expert and get your questions answered.
These states will get a bigger slice of Biden's $39 billion student loan forgiveness pie
What's next for student loan forgiveness? 
Following the Supreme Court's decision to strike down Biden's plan to forgive up to $20,000 in student loan debt for millions of borrowers, the administration claimed it would continue pursuing forgiveness. 
"The Secretary of Education initiated a rulemaking process aimed at opening an alternative path to debt relief for as many working and middle-class borrowers as possible, using the Secretary's authority under the Higher Education Act," the White House said in a statement. 
The HEA allows the Education Department to "compromise, waive or release" federal student loan debt.
Previously, the Biden administration aimed to achieve widespread student loan forgiveness through the Higher Education Relief Opportunities for Students (HEROES) Act of 2003. In times of national emergency such as the COVID-19 pandemic, this law gives the Education Department the authority to modify existing rules that forgive student debt under some circumstances. 
But in the Supreme Court's opinion, Chief Justice John Roberts wrote that while "modest adjustments and additions to existing provisions," are allowed, the Education Department can "not transform them" and that the president's initiative unjustly "created a novel and fundamentally different loan forgiveness program."
If you have private student loans, you won't benefit from government student loan relief. You could consider reducing your monthly payments by refinancing your loans for a lower rate. Visit Credible to get your personalized rate in minutes.
Gen Zers credit card balances grow the fastest: TransUnion
Have a finance-related question, but don't know who to ask? Email The Credible Money Expert at moneyexpert@credible.com and your question might be answered by Credible in our Money Expert column.