Man arrested for arson in connection to fire at abandoned building in downtown Austin
AUSTIN, Texas - A man was arrested for setting an abandoned building on fire in downtown on Wednesday.
The Austin Fire Department said John Banks, 32, was arrested in connection with the fire at 907 Congress Avenue that occurred just after midnight on Tuesday, March 21.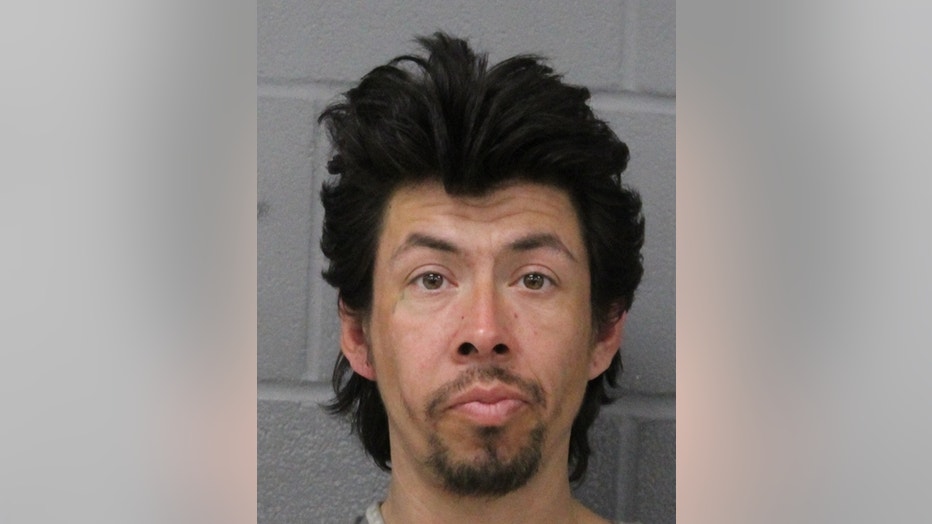 John Banks was charged with arson for setting an abandoned building on fire in downtown Austin.
He was charged with arson, which carries a punishment of 2 to 10 years in jail and a fine up to $10,000. 
AFD investigators estimated damages in the incident at about $1 million.
Officials say no one was in the building and that there were no injuries reported.
Damage was contained to the building where the fire started.
Fire at building at 907 Congress.
The building brings back memories for Andy Fish, who works next door. 
He recalls the 1960s when the building was a Texas State Optical.
"When I was in middle school, fell apart, had to get glasses, so came down here, and that was where I got my first pair of glasses," he said.
The building has been boarded up for years. Fish recalls smelling smoke and seeing firetrucks everywhere.
"My first thought was, 'do I grab my tapes out of my computers and get out of here?'" he said. "It was just sad, because being a preservationist if you will, having saved 1,800 buildings in Lampasas, having watched this building for at least 10+ years, and wondering what's going on here, it's really sad to see it burn." 
It's not the only case of arson on Congress. Crow Bar burned down back in September.
The plan was to rebuild, but this week the owner learned the damage was too extensive, and they're looking for a new location.
Matt Mackowiak, co-founder of Save Austin Now, says more needs to be done to mitigate arson.
"This is becoming an increasing problem in our city, it's one city leaders need to take on directly with a sober assessment of what the factors are that are contributing to it and what public policy options exist," he said. "We also recognize the lack of the city enforcing Prop B is leading to a larger number of encampments, a larger homeless population, which results in fires that do occur."
According to the Austin Fire Department's 2022 annual report, 89 fires were classified as arson last year. They also started tracking fires started by those experiencing homelessness last March.
On Congress Avenue, Fish says he hopes a piece of history can be preserved. 
"I hope they will retain at least the facades, because that's one of the beauties of Congress," Fish said.