Gov Abbott requests a Federal Emergency Declaration be issued
AUSTIN, Texas - Governor Greg Abbott issued a disaster declaration for all 254 counties in Texas as a winter storm barrels through the state. He is also requesting a Federal Emergency Declaration be issued due to the freezing temperatures predicted.
"The severity of the cold weather that is about to be experienced here in the coming days is unprecedented in Texas history, and we need people across the state to get ready for these extremely harsh conditions that are coming," said Gov. Abbott.
With ultracold temperatures predicted, state leaders are taking an all hands on deck approach to protect Texans. The Governor has deployed over 3,000 DPS troopers to work around the clock to respond to accidents and calls. The National Guard will also be on duty to assist and conduct welfare checks.
"The Department of Public Safety has already worked on more than 1,000 crashes just since this past Thursday that have resulted in more than 10 fatalities, and this, of course, is only expected to get worse if people do not heed the warning to stay off of the roads," said Gov. Abbott.
The biggest challenge these freezing temps will bring is dangerous road conditions. Pre-treatment started last Tuesday and will continue until the storm is gone. Governor Abbott says he wants to avoid any mass accidents like the one that happened in Fort Worth.
"This is the kind of thing that every Texan has the capability of themselves, being responsible for, making sure it does not happen and that is not getting out on the roads in a way that will cause you and cause others to be involved in traffic accidents," said the Governor.
State leaders say this storm will be one of the biggest challenges Texas will face. "If everyone follows the responsible steps that they themselves can control, we are going to get through this challenge in ways that reduce the loss of life, that maximize our ability to access the power that we need, and that also maximizes the safety and security of everybody in this state," said Gov. Abbott.
If you find yourself stranded on the roads, call the Texas Roadside Assistance number that can be found on the back of your Texas license.
The number is 1-800-525-5555.
 DOWNLOAD THE FOX 7 AUSTIN NEWS APP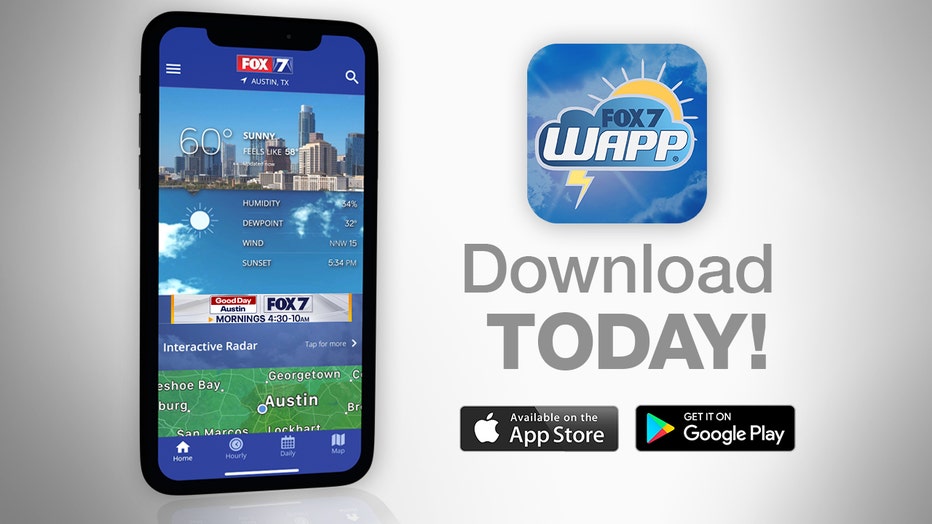 SIGN UP FOR FOX 7 AUSTIN EMAIL ALERTS
Track your local forecast for the Austin area quickly with the free FOX 7 WAPP. The design gives you radar, hourly, and 7-day weather information just by scrolling. Our weather alerts will warn you early and help you stay safe during storms.