Abortion, race, immigration among last Supreme Court cases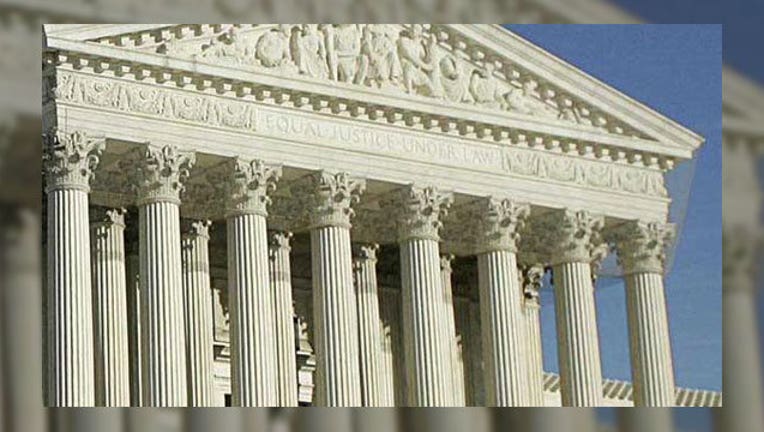 WASHINGTON (AP) — It happens every June. The Supreme Court nears the finish line with the most contentious cases still to be resolved.
This year is no exception. Among the court's eight remaining cases are regulation of Texas abortion clinics, race in college admissions, protections for people living in the U.S. illegally and the public corruption conviction of Virginia's former governor.
What is unusual is that the decisions are being made by eight justices since the death of Justice Antonin Scalia in February.
Some of those cases still could end in a 4-4 tie that would leave the lower court decision in place without setting a nationwide precedent. In rare instances, the justices will put off decisions and order a case to be argued again in the next term. But they may be less inclined to do that this year because it is unclear when a ninth justice will join the court. Senate Republicans are refusing to vote on the nomination of Judge Merrick Garland to replace Scalia.
Late June often is when a retirement is announced, but voluntary departures from the court almost never happen in election years.
The justices handed down five rulings Monday and will decide more cases on Thursday. They could wind up their work by early next week.
A look at some of the cases that remain:
— Abortion: Texas abortion clinics are challenging a state law and regulations that already have cut the number of abortion providers in half, to roughly 20. Fewer than 10 would remain if the 2013 law were allowed to take full effect. One positive sign for the clinics is that only Justices Stephen Breyer and Elena Kagan, who generally side with abortion rights advocates, have yet to write opinions from the session in late February and early March when the case was argued. Each justice typically writes at least one majority opinion from each argument session.
— Affirmative action: Argued in early December, the challenge to the use of race in admission to the University of Texas remains undecided. There is no chance of a tie in this case because only seven justices are taking part. Kagan is out because she worked on an earlier version while serving in the Justice Department. This is the second time the case has been at the Supreme Court. An inconclusive outcome three years ago paved the way for Round 2 and the potential for the court to eliminate race as a factor in admissions at the state's flagship campus in Austin.
— Immigration: The fate of two programs that could shield roughly 4 million people from deportation and make them eligible to work in the United States hangs in the balance. President Barack Obama announced the programs in November 2014 and they were soon challenged in court by Texas and 25 other states. Federal courts have sided with the states and put the programs on hold pending a decision from the Supreme Court. Anything other than a ruling quickly clearing away the obstacles dooms the programs from being put into place during the remaining few months of Obama's presidency.
— Public corruption: The justices seemed likely to side with former Virginia Gov. Bob McDonnell, who is challenging his conviction for accepting gifts and loans from a wealthy businessman in exchange for promoting a dietary supplement. A ruling for McDonnell could make it harder to prosecute public officials.