Watch: Alligator nabbed after swimming up to Florida beach
HILLSBORO BEACH, Fla. - Beachgoers in South Florida were in for a wild surprise Monday afternoon when an alligator was spotted floating in the surf at Hillsboro Beach.
The gator was estimated to be about 6 feet long.
Florida Fish and Wildlife Conservation Commission officials responded to the scene, catching the gator and moving it to a safer location.
Wildlife officials believe it had gotten lost in a canal and ended up in the ocean by accident.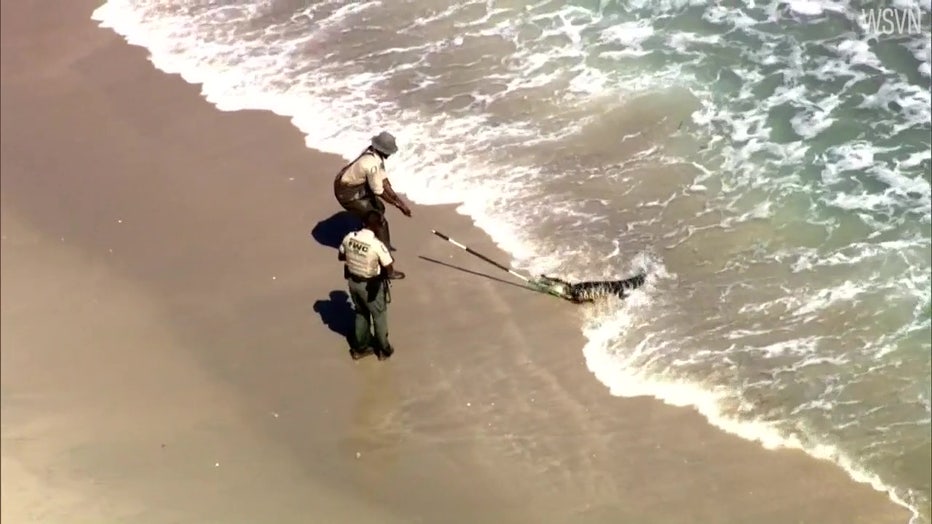 Hillsboro Beach is about halfway between West Palm Beach and Miami. A crocodile was spotted south of the same area about a month ago, but it's much easier for them to live in salt water than alligators. Gators, however, can tolerate salty ocean water for a limited time.
"You know, this is Florida, anything can happen," one beachgoer told WSVN.