Amazon starting online car sales soon: Here's how it works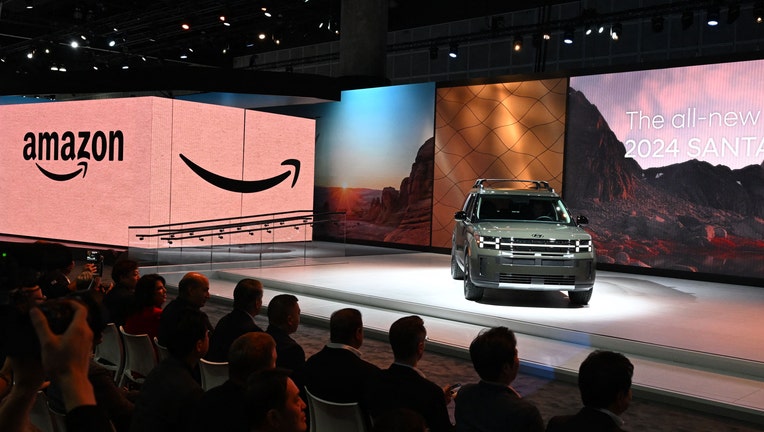 article
Amazon will start selling cars online soon, and Hyundai is the first automaker to sign on.
According to an Amazon blog post, the online retail giant is entering the auto market in 2024, allowing customers to purchase a new car through Amazon, then pick it up or have it delivered. Amazon says you'll search for a new car the same way you would other products on Amazon.
"Customers will be able to search on Amazon for available vehicles in their area based on a range of preferences, including model, trim, color, and features; choose their preferred car; and then check out online with their chosen payment and financing options—all within the Amazon experience they already know and trust," the blog post says. "This new shopping experience will create another way for dealers to build awareness of their selection and offer convenience to their customers."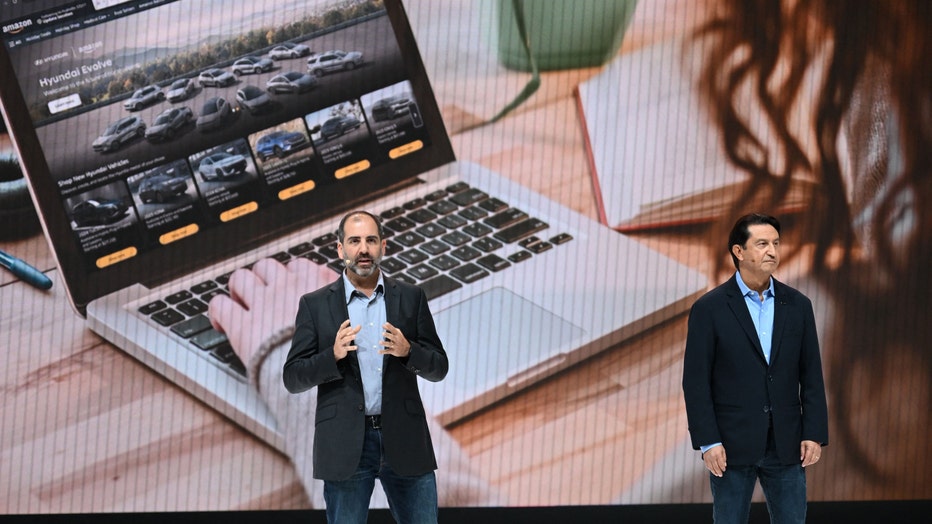 Amazon Vice President of Worldwide Corporate Business Development Marty Mallick (L) and Hyundai Global President and Chief Operating Officer Jose Munoz speak at the Hyundai press conference at Automobility LA, the media preview day for the LA Auto Sh
Customers can already browse online showrooms and compare prices through Amazon's website and app, but they're not able to purchase through Amazon. That will change starting next year.
READ MORE: The best-selling car in America is going hybrid-only
The Verge describes Amazon as the "middleman" between the customer and dealer: ultimately, you're still buying the car from the dealer. Amazon didn't say whether other carmakers besides Hyundai are considering selling on Amazon. Most dealers already allow customers to buy cars directly from their websites.
READ MORE: These cars lose their value faster than any type of vehicle, study finds
According to The Verge, 48 states have laws that limit or ban manufacturers from selling vehicles directly to customers. Tesla, which doesn't have independent dealerships, has made headway in fighting those restrictions.
The new Amazon-Hyundai partnership will also bring Amazon's Alexa to Hyundai's "next-generation" vehicles in 2025, and Hyundai will use Amazon Web Services (AWS) for cloud services.