Watch: Andy Reid corn maze goes viral in Missouri
A corn maze shaped like the face of Kansas City Chiefs coach Andy Reid is going viral for all the right reasons.  
The maze in Belton, Missouri, has become such a hit, the farm's owners have gotten requests for marriage proposals and to host weddings in the corn field.
Jeanne Johnson of Johnson Farms Plants and Pumpkins said it all started when her daughter proposed a corn maze featuring the names "Taylor and Travis" in a heart shape after Taylor Swift's summer performance at Arrowhead Stadium in Kansas City, which sparked dating rumors with Chiefs tight end Travis Kelce. The idea for the corn maze came before Swift attended a Chiefs game in Kansas City and the couple started making public appearances together.
READ MORE: Taylor Swift makes surprise 'Saturday Night Live' appearance after Travis Kelce cameo
"However, we ultimately decided to shift our focus to a design that highlighted our deep appreciation for Coach Reid and the KC Chiefs' impact on our community," Jeanne Johnson told FOX TV Stations.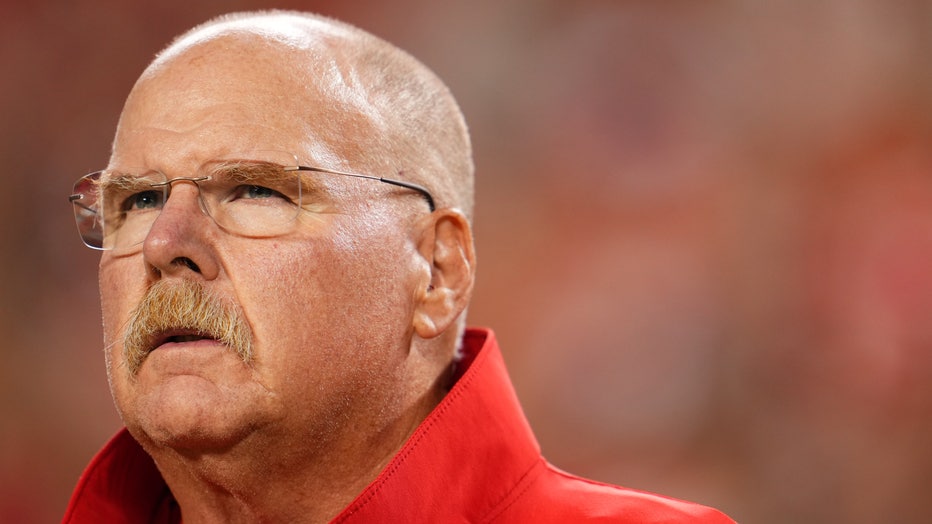 Kansas City Chiefs head coach Andy Reid got the ultimate tribute in the form of a corn maze (Photo by Cooper Neill/Getty Images)
The Johnsons collaborated with Rob Stouffer of Precision Mazes, "a well-known expert in maze design," to bring the idea to life.
"The project not only celebrates the Chiefs' achievements but also fosters unity in our local community," Johnson said. "The maze has generated excitement among Chiefs fans and maze enthusiasts alike.
"In a world filled with turmoil and challenges, the maze provides a refreshing escape, allowing visitors to temporarily set aside their worries while navigating the twists, turns, and winding paths of the Andy Reid corn maze," she continued.