State Sen. Angela Paxton won't recuse herself from husband's impeachment trial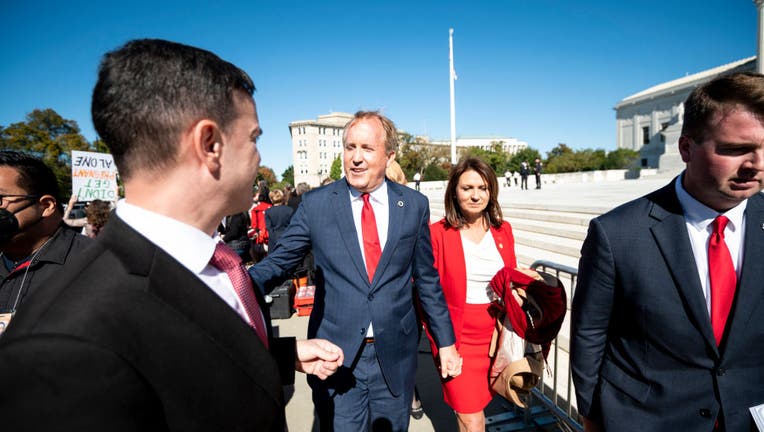 article
AUSTIN, Texas - Texas State Sen. Angela Paxton has finally broken her silence on her husband's impeachment trial.
In a statement released Monday, June 19, Sen. Paxton said she will not be recusing herself from impeachment proceedings against Texas Attorney General Ken Paxton.
The statement reads in full:
"I have twice been elected to represent the nearly one million Texans who reside in Senate District 8, and it is a tremendous honor and privilege to be their voice in the Texas Legislature. Each time I was elected, I took an oath to uphold the Constitution and the laws of this great state, and Texas law compels each member of the Senate to attend when the Senate meets as a court of impeachment. As a member of the Senate, I hold these obligations sacred and I will carry out my duties, not because it is easy, but because the Constitution demands it and my constituents deserve it.
Ken Paxton is facing an impeachment trial in August. The Texas House overwhelmingly voted to impeach the attorney general in late May, at which point Paxton was suspended from office.
READ MORE
The Senate announced that a trial will take place sometime before August 28 on the 20 impeachment charges which include bribery, abuse of official capacity, conspiracy, retaliation against former employees, and misuse of information.
State senators will serve as a jury, and a seven-member committee—five Republicans and two Democrats—will set the rules for the trial. They must present those rules on June 20.
When the trial happens, a two-thirds majority will be required to permanently remove Paxton from office.
High-profile attorneys Dick DeGuerin and Rusty Hardin will be serving as prosecutors in the case and have claimed that the evidence against Paxton is '10 times worse' than what's been made public.
Tony Buzbee, the lead attorney representing AG Paxton in the trial, has called the impeachment articles "baloney."