APD issues second murder warrant for suspect considered armed and dangerous
AUSTIN, Texas - The Austin Police Department says homicide detectives have obtained a second murder warrant for Pedro Fuentes Espinoza in connection to the shooting death of a man in August 2019. Another murder warrant had already been issued for Espinoza in connection to a February 2020 homicide.
Police provided an update on Espinoza at a news conference this afternoon.
Espinoza, police say, is the man responsible for the death of Julio Cesar Gamez-Contreras in the parking lot of La Preferida bar in the 10000 block of North Lamar Boulevard on August 11, 2019.
RELATED: APD: Suspects kill man, injure 2 others, then flee N. Lamar bar in truck
Police say that just before 2 a.m. a call was received by 911 about shots fired and when officers arrived there were three male victims with gunshot wounds. One of them, Gamez-Contreras, was pronounced dead at the scene and the other two were taken to the hospital with non-life threatening injuries.
Witnesses told police that a fight had broken up outside of the bar between the victims and several Hispanic male suspects and continued into the parking lot where the shooting happened. The suspects left the scene in a white Cadillac Escalade truck with chrome wheels (similar to the one in the above video and the photo below).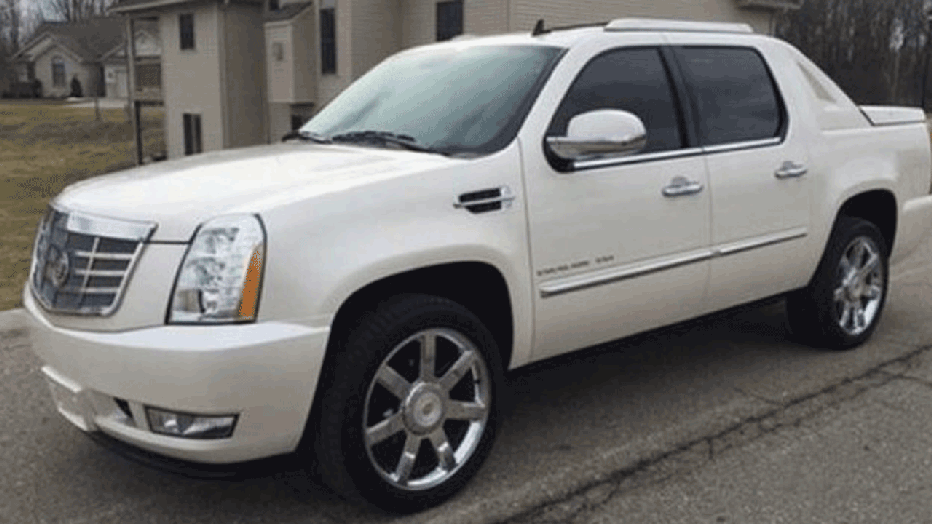 The murder warrant issued in the August 2019 shooting death is the second warrant issued for Espinoza. One was already issued for him in the death of Elvi Vanessa Cervantes-De La Torre on February 17, 2020.
RELATED: Juan in a Million raises money for waitress killed in North Austin shooting
Cervantes-De La Torre was killed as she sat in her car in a parking lot in the 7000 block of Grand Canyon Drive at around 11 p.m.
During the course of their investigation, APD homicide detectives learned that there was a group of eight to ten Hispanic males drinking in the parking lot when an altercation occurred between two of the men and Cervantes-De La Torre.
Detectives are looking into the fact that Espinoza may have previously committed murder in Mexico and came to Austin to avoid arrest.
Police are asking anyone who sees Pedro Espinoza to call 911 immediately. Do not attempt to apprehend or make contact with him. Espinoza is considered armed and extremely dangerous.