APD: Man punched, choked, kicked girlfriend, dragged her through bed of fire ants
AUSTIN, Texas - A San Antonio man has been arrested after Austin police say he punched, choked and kicked his girlfriend. The suspect also allegedly dragged her by her hair through a bed of fire ants.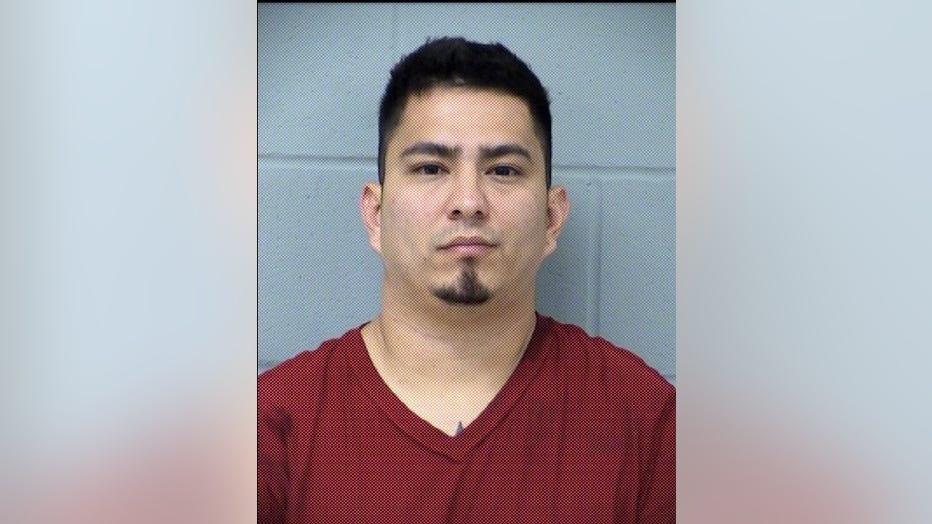 Jordan Issac (Travis County Sheriff's Office)
Jordan Mortimer Isaac, 32, was charged with third-degree felony assault by strangulation/suffocation family violence.
According to an arrest affidavit, Austin police responded to a disturbance call in the 7500 block of North Lamar Boulevard in North Austin on March 10 just before 3 a.m. The caller said a physical disturbance between a man and a woman was in progress and that both had gotten into a white sedan. The caller flagged down officers and identified the sedan as it was pulling out of Texas Tire. Officers stopped the vehicle and detained the driver, identified as Isaac.
Officers observed the victim sitting inside the vehicle, crying and bleeding from her nose. Once she stopped crying, she told officers Issac began yelling at her in the Yellow Rose parking lot after he believed she had asked the manager for his phone number. Shortly after yelling at her, he started punching her in the face, says the affidavit. After she fell to the ground, he began kicking her in the ribs and stomach.
---------
Get breaking news alerts in the FOX 7 Austin News app. It is FREE!
---------
After she was able to get up, she ran across the street to get away from him and he chased her. When he caught up to her, he wrapped his arm around her neck from behind and placed her in a chokehold. She raised her hands and begged him to stop so she could breathe. He then told her to get in the car or "she would never see her son again," says the affidavit. Once she got in the car, he drove to the backside of Texas Tire and continued to beat her and dragged her by her hair through a bed of fire ants.
She told officers Isaac told her "this is your karma for getting an abortion" as he kicked her in the stomach, according to the affidavit. She said she was six weeks pregnant and that Isaac knew as he had gone with her to the doctor just a few days before about it. 
The affidavit says the victim "seemed hysterical" throughout the interview and at the hospital, "having to stop several times as she sobbed." She also told officers Isaac had assaulted her multiple times in the past, even causing a wrist fracture, but that she had always covered for him so he didn't go to jail.
Officers noted that inside the car, the passenger side headrest was broken and noted multiple blood spots inside the car and on the ground at each of the locations where the victim was assaulted, says the affidavit. Her phone was also shattered and covered in blood. 
Officers photographed various injuries on the victim's head, face, neck, legs, and torso. She told officers she had multiple lumps on her head under her hair from him punching her, says the affidavit. The victim had several abrasions on her legs, face, neck, and torso. She was also bleeding from her nose and her chest and upper back were covered in ant bites.
Isaac told police he and the victim had been dating for six months and that she was jumped by a group of random people. The affidavit noted that Isaac had given a similar statement regarding a similar incident in November 2019.